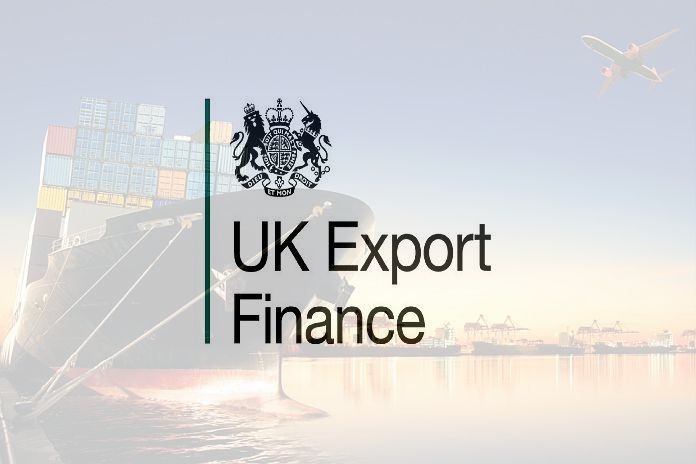 By Caribbean News Global

LONDON, England – The UK government has announced it will no longer issue any new guarantees, loans and insurance for exports to Russia and Belarus. The move follows the UK's decision today to announce a ban on exports to Russia of high-end luxury goods while hitting hundreds of key products with new tariffs that represent a 35 percent point hike on current rates.
"Severe economic sanctions have diminished business prospects in both countries, and this decision further reflects the economic impact of the rapidly escalating and unprecedented action taken by the UK and its allies. UK Export Finance (UKEF) – the UK's export credit agency – has also today confirmed it will remain open to supporting trade to Ukraine with £3.5 billion of capacity available as part of its continuing and unwavering alliance This means UKEF can continue to help UK exporters and Ukrainian buyers access the finance they need to trade commercially" announced UK Export Finance, March 15.
Exports minister Mike Freer, said:
"We are here to support UK businesses and give them the tailored advice they need to best respond to the unprecedented and complicated situation in Ukraine. It's heartening to see our business community step up and support Ukraine through this rapid increase in export applications to help citizens get the vital goods they depend on at this horrendous time.
"I advise any businesses with questions about operations in Ukraine, or Russia and Belarus to contact our Export Support Service and get the support they need."
Without government export credit support, any financial backing from the private sector to the region is virtually impossible. In December, the UK increased the amount of financial support available to Ukraine from UKEF – to £3.5 billion – and signed a new treaty that will help Ukraine access the world-class UK supply chain to enhance its defence capabilities.
The Department for International Trade has also today shared figures showing the scale of support for UK businesses from the Department's Export Support Service (ESS).
International trade secretary Anne-Marie Trevelyan, said:
"Our severe economic sanctions are working. We are tightening the screws on Russia to ensure they feel real consequences for their illegal military invasion. At the same time, we are doing everything we can to ensure Ukraine remains open to the world. We have signed an international treaty so that UK supplies can reach Ukraine and strengthen their defences, and UK Export Finance – our first-class export credit agency is supporting them with this."
ESS is the government's central service for businesses who have questions relating to trading with Ukraine, Russia or Belarus, and has been operating around the clock as a dedicated hotline for UK businesses since the crisis in Ukraine erupted.
The latest figures show DIT has resolved over 1,000 queries from businesses, helping to maintain the flow of trade to Ukraine, and also supported businesses who are wishing to stop trading with Russia and Belarus.
"Fifty-four licences for exports to Russia have been voluntarily surrendered by UK businesses. Many UK businesses are also contributing to the UK's support for Ukraine. DIT has received 33 licence applications to export items to support Ukraine (compared to 43 approved in the whole of 2020). It follows extensive engagement from the Department and ministers with senior business figures to offer direct support," said UK Export Finance.