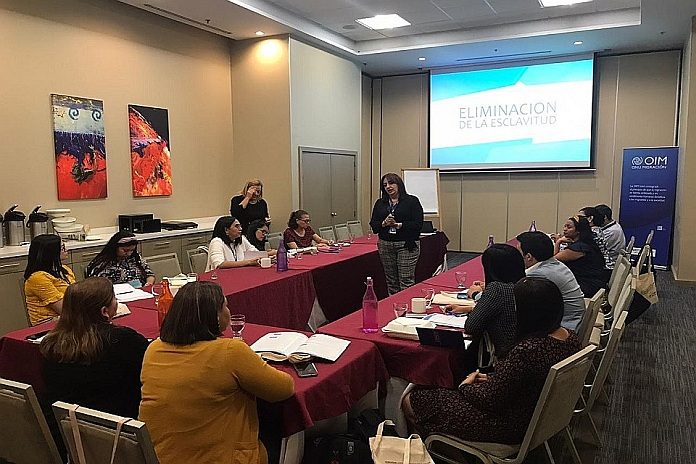 TEGUCIGALPA, Honduras –  The British embassy held a conference about modern slavery together with the International Organisation of Migration (IOM).
The workshop was aimed at representatives of the Honduran private sector, in order to sensitize them on the topic of modern slavery. The British government has a long history in supporting policies aimed at the prevention and combat of modern slavery, trafficking, and exploitation of people.
The main objective of this half-day workshop was to sensitize businesses in order to tackle labour exploitation of migrants in their value chain of operation. As well as strengthening the Honduran private sector by providing tools to detect cases of modern slavery and human trafficking.
The activity is part of a regional project focusing its efforts in Guatemala, Honduras, El Salvador, Colombia, Venezuela, Brazil, Haiti, and the Dominican Republic. It will continue to gather information, results, and recommendations; which will be shared with each country for them to implement and strengthen their capacities to face modern slavery.
The UK government is committed to the eradication of all forms of modern slavery, forced labour and human trafficking by 2030, as unanimously adopted at the UN Sustainable Development Summit in 2015.
In 2015, the UK parliament passed the Modern Slavery Act, considered a legislative landmark that will help eradicate these Human Rights violations.