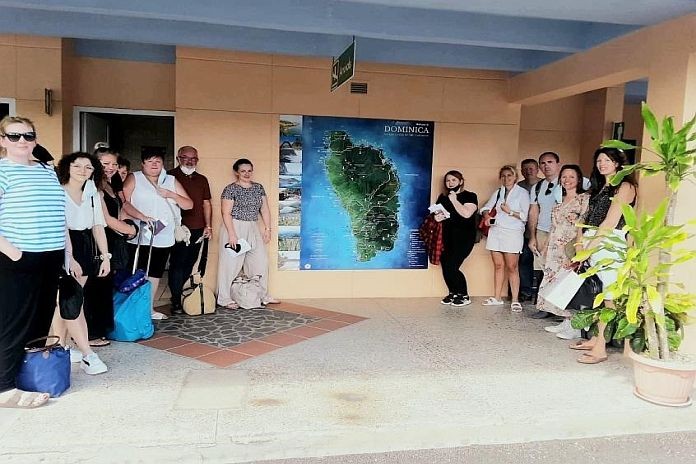 By GIS Dominica
ROSEAU, Dominica – Fourteen trade professionals, consisting of Tour Operators and Travel Agents from the United Kingdom, completed a familiarization trip on dates November 6-12, 2021. The Group FAM trip was hosted in collaboration with the Discover Dominica Authority and hotel partners; Secret Bay, Fort Young Hotel, and Cabrits Resort & Spa Kempinski Dominica.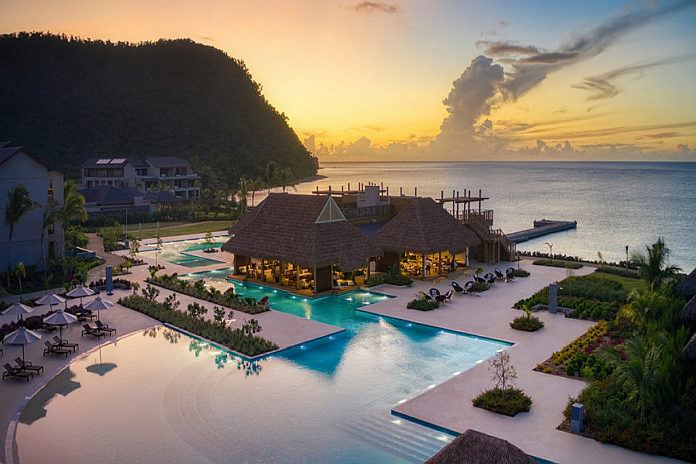 The first activity was a mini-expo and networking event where local private sector businesses were invited to meet with the UK trade to establish initial contacts for future business development. Discover Dominica Authority representatives accompanied the agents and operators to various attractions and properties to highlight the key selling points of the Nature Island.
The itinerary included Waterfalls, Hot Spas, Titou Gorge, Snorkel at Champagne, Tour of Fort Shirley with local historian Dr Honychurch, Indian River, and Emerald Pool amongst others. The itinerary also successfully included site visits at some of the island's top hotels including Jungle Bay Resort and Rosalie Bay Resort.
The trade professionals expressed their amazement at Dominica's product being unlike the traditional Caribbean destination and were more enlightened about the destination offerings. Chief executive officer/director of tourism, Colin Piper, used the opportunity to thank the trade professionals in the UK for their interest to learn about Dominica and said he is also pleased that some of the airline partners were scheduling special flights to allow for greater access to Dominica.
Destination marketing manager, Kimberly King, stressed the importance of the travel trade to the overall industry and was thankful that they had a first-hand experience of the destination to better sell to their customers back home.
The Familiarization trip proved successful through the exemplary efforts of the local partners which included but are not limited to the hotels, airport staff, bus drivers, tour operators, and others.