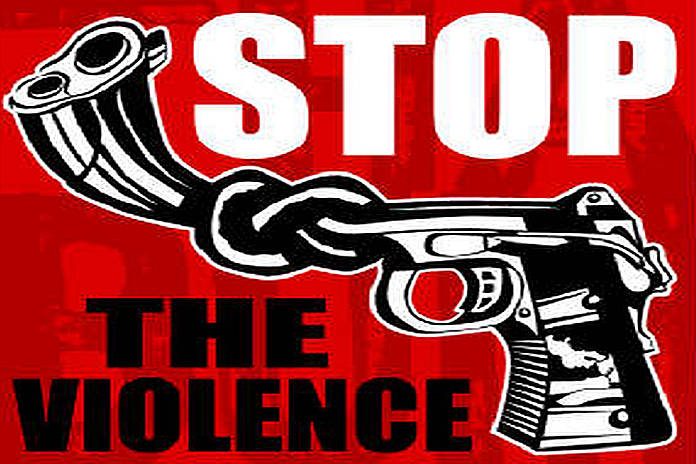 Dear Sir:
With a murder rate heading for a record 550 by year's end, prime minister Dr Keith Rowley as head of the national security council remains conspicuously silent on crime, focusing on distractions like Cambridge Analytica, while criminals wreak havoc on our country.
Charles is asking clueless Stuart Young, national security minister, what would it take for him to finally realise that neither he nor his incompetent prime minister is up to the critical task of providing for our citizens' safety and security.
Today's murder rate is 471. Four more than the 467 recorded for the same period last year. This means we are on track for 550 murders for 2019 – equal to the highest ever recorded figure of 550 in 2008.
Since Monday we witnessed six murders. Community activist, Odion Graham was murdered in Matelot. Fifty-five-year-old Marsha Joseph and her 22-year-old son Shawn Joseph killed over a land dispute in Santa Cruz. Marcus Marshall was gunned down in Valencia. Another man known only as Neil was shot at point-blank range in Bournes Road, St James; and Bissoon Ramkissoon of Freeport, was stabbed to death after leaving a wake in the area.
We cannot continue on this murderous path. Daily we are bombarded with reports of shootings, stabbings, kidnappings, robberies, home invasions, and rapes. Yet we hear nothing that would give us comfort from clueless and incompetent Dr Rowley and his sidekick Young.
We are or will soon be under the Peoples National Movement (PNM) tenure, the killing capital of the world.
Young seems more interested in fairy-tale, like Cambridge Analytica and emailgate than the fact that citizens are living in fear under his watch.
This incompetent attorney general Al Rawi has foolishly placed his hopes on a suite of legislation that is having no effect on crime.
He told us the Anti-Gang Act would give the "government a fighting chance" to overcome crime and violence. His assurances, as usual, proved to be false.
The time has long past for Dr Rowley to acknowledge the incompetence of minister Young and his attorney-general and ask for their resignations.
Trinidad and Tobago need a government, like the United National Congress (UNC), that will take its job seriously. During our tenure, we had annual murder rates as low as 354 in 2011.
After being elected in 2020, the UNC will assume responsibility for the safety and security of all citizens. Our borders will be on lockdown and monitored effectively by our Coast Guard. Institutions like the DPP office and the FSC will operate efficiently and effectively.
Unlike minister Young, we will have measurable, time defined, crime reduction, crime detection targets set to aid in the alleviation of crime.
We will provide attractive alternatives for at-risk youth to turn away from a life of crime.
We will not be distracted from our goals like this PNM. Distractions are an easy way to misdirect voters from Dr Rowley's four-year track record of failures.
We need a government that will deal frontally with the issues that matter.
This local government election provides the ideal opportunity for citizens to take matters in their hands and vote out this clueless and incompetent administration. This will be a first step towards electing a party that has a track record in dealing with crime.
Rodney Charles
Member of Parliament, Naparima