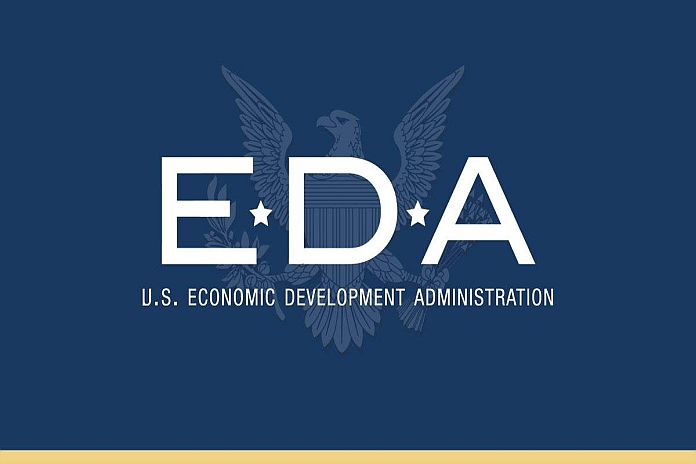 WASHINGTON, USA – US Secretary of Commerce Gina Raimondo announced that the Department's Economic Development Administration (EDA) is awarding a $1.2 million grant to the city of Portland, Oregon, to support the recovery of the tourism sector through recreational infrastructure improvements and beautification. This grant is funded by the American Rescue Plan.
This grant will support construction of a new, 32,0000 square foot park in downtown Portland, Pride Plaza. The EDA investment will be matched with $302,400 in local funds and is expected to help create or retain 289 jobs and generate in $1.9 million in private investment, according to grantee estimates.
"President Biden recognizes the vital contribution the travel and tourism industry makes to the American economy," said secretary of commerce Gina Raimondo. "This EDA investment in Portland will help the city's tourism sector recover from the economic impact of the coronavirus pandemic and build back stronger for the future."
"The economic development administration is dedicated to working with communities to support their locally-driven strategies to recover and rebuild from the pandemic," said assistant secretary of commerce for economic development Alejandra Y. Castillo. "This project will develop new green space and recreational amenities in downtown Portland, making the area more attractive to visitors."
"Parks are essential for downtown Portland to thrive, and I'm glad my hometown has secured this vital federal investment for a new park that can be enjoyed by residents as well as visitors," said Senator Ron Wyden. "Building a new park while supporting jobs for Oregonians adds up to a winning formula for strengthening Portland."
"A strong recovery from the COVID-19 pandemic includes making community improvements that will have a lasting impact," said Senator Jeff Merkley. "With these EDA funds from the American Rescue Plan, Pride Plaza will be constructed, creating dozens of good-paying jobs as well as creating a safe and usable community space. This funding to construct this plaza is a win for both locals and visitors alike."
"I deeply appreciate the Biden administration's support for the redevelopment of SW Portland's Pride Plaza," said Congressman Earl Blumenauer (OR-03). "This project is a win for making Portland safer and more livable for people living and working downtown, as well as visitors. It is part of the growing "Green Loop," a 6-mile pedestrian corridor connecting people with the heart of the city. It will also support small businesses which are still recovering from the pandemic. This grant ties the pieces together to accelerate downtown's revitalization."
This project is funded under EDA's $240 million competitive American Rescue Plan Travel, Tourism, and Outdoor Recreation program. EDA awarded $510 million in 2021 to all 50 states and territories. The two programs are designed to accelerate the recovery of communities that rely on the travel, tourism and outdoor recreation sectors. Effective May 26, 2022, EDA has officially closed all of its American Rescue Plan programs for applications. The $3 billion program funding will be awarded on a rolling basis through September 30, 2022.