By Caribbean News Global contributor
BELMOPAN, Belize – The National Anti-Money Laundering Committee (NAMLC), in partnership with the US Embassy's international narcotics and law enforcement affairs unit and the University of Belize, is hosting Belize's first annual Anti-Money Laundering and Countering the Financing of Terrorism Conference (AML/CFT).
The two-day event began in Belize City with an opening ceremony that included remarks from the minister of state in the ministry of finance, economic development and investment Christopher Coye, US ambassador to Belize Michelle Kwan, financial intelligence unit director Kent Clare, and University of Belize president Dr Vincent Palacio.
"The conference will bring together Belizean public and private sector stakeholders in the areas of compliance, regulation, and law enforcement to share best practices on countering money laundering and terrorist financing and address identified risk areas noted in Belize's 2020 money laundering and terrorist financing risk assessment.
"US, Belizean and international experts will share insights and guidance on topics including cybercrime, trade-based money laundering, trafficking in persons, corruption, and public private partnerships, among others. Nearly 300 in-person and virtual attendees will participate in the conference hosted by Belizean financial journalist and entrepreneur,
Kalilah Reynolds" according to a joint press release.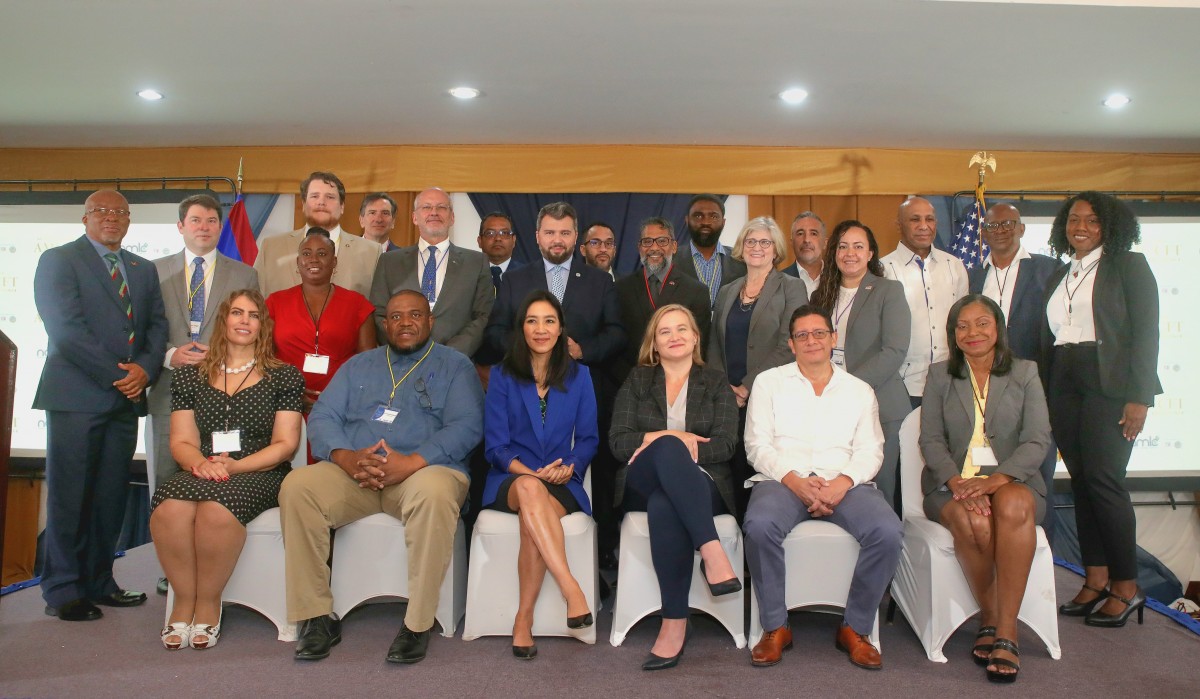 NAMLC is a multi-agency committee, created by the Money Laundering and Terrorism (Prevention) Act, tasked with advising the government of Belize on national anti-money laundering and countering the financing of terrorism policy. It is leading the preparations for Belize's ongoing mutual evaluation on its anti-money laundering and countering the financing of terrorism systems being conducted by the Caribbean Financial Action Task Force.
NAMLC is chaired by the director of the financial intelligence unit and other members include the financial secretary, the director-general of the financial services commission, the governor of the central bank, the comptroller of customs, the commissioner of police, the supervisor of the office of the supervisor of insurance and private pensions, the director general of the Belize tax service department, the director of public prosecutions, the solicitor general, the director of immigration and the chief executive officer in the ministry
of home affairs.
"This conference is made possible as part of an ongoing partnership between the United States and Belize to enhance the implementation of Belize's anti-money laundering laws and strengthen governance," the joint press release said.