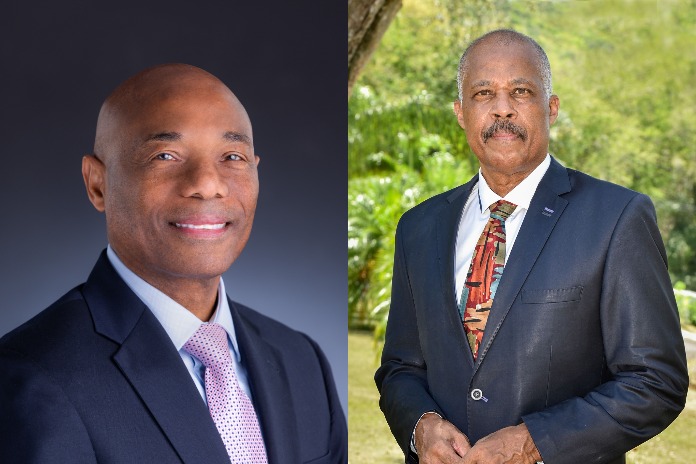 By The UWI
KINGSTON, Jamaica — Deeply concerned about the combination of public health, financial and climate crises currently facing the Caribbean, The University of the West Indies (The UWI) is advancing the discourse on solutions with regional stakeholders.
According to UWI Vice-Chancellor, Professor Sir Hilary Beckles: "It is a time like no other in modern history and it calls for urgent measures to stimulate economic diversification, job creation, enhanced competitiveness and human development for more inclusive and resilient societies."
On Thursday, August 12, 2021, Vice-Chancellor Beckles, will lead a discussion with the new President of the Caribbean Development Bank (CDB), Dr Gene Leon, alongside senior UWI executives, student leaders and representatives from the public and private sectors who serve on various UWI committees.
This forum is the first of a series of engagements which seeks to strengthen alignment between the strategic priorities of the Caribbean region's development bank and the region's leading university, in support of innovative solutions, new development approaches and large-scale investments in the economic, digital and social transformations that are critical to the Caribbean's post-COVID recovery.
The UWI is proud to host president Leon during his first visit to Jamaica as CDB head. The sixth president of the regional development finance institution based in Barbados, Dr Leon assumed office on May 4, 2021. He has over 30 years of experience in economic development and has directed macroeconomic and financial policy support to government authorities in Africa, the Middle East and Central Asia, and the Caribbean. He worked with the International Monetary Fund (IMF) for more than 24 years, serving as Mission Chief for Tanzania, Zimbabwe, Nigeria, The Bahamas, and the Gulf States of Oman, Qatar, and United Arab Emirates, as well as IMF's Senior Resident Representative in Jamaica and Nigeria.
Prior to his engagement with the IMF, Dr Leon was an Associate Professor at State University of New York at Old Westbury in the United States. He has also served as director of research at the Central Bank of Barbados and country economist at CDB.
Dr Leon holds a Doctor of Philosophy (PhD) in Economics from the University of Southampton in the United Kingdom (UK) and a Bachelor of Science Degree (B.Sc.) in Economics from the University of London also in the UK.
CDB and The UWI have ongoing partnerships that support the 2030 Sustainable Development Agenda and in 2018 signed an MOU with the aim of promoting institutional strengthening and evidence-based decision making for economic and social policy issues relevant to the Caribbean region. Thursday's meeting will facilitate the identification of possible collaborations that could help address development issues facing the region.