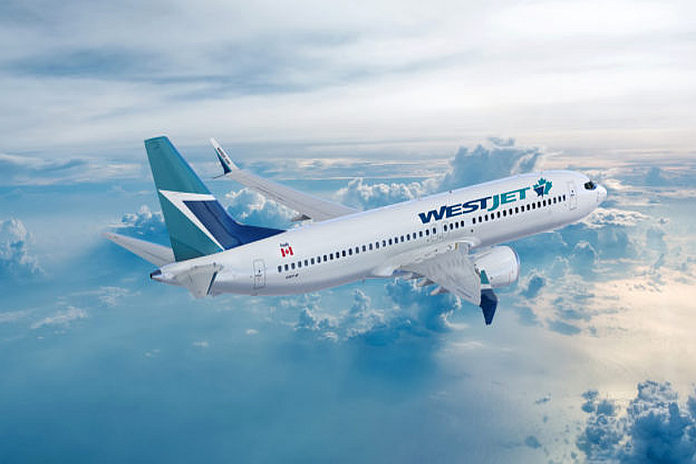 CALGARY, Canada – WestJet released its updated August schedule featuring more than 200 daily flights to 48 destinations across Canada, the United States, the Caribbean, Mexico and Europe.
The schedule features service to 39 domestic airports and further highlights the airline's commitment to ensuring air service and regional connectivity is available to Canadians from coast-to-coast.
The updated schedule is supported by the layered framework WestJet has built to ensure Canadians can continue to travel safely and responsibly through the airline's Safety Above All hygiene program. The airline continues to provide flexibility in booking, change and cancellation policies for guests.
"With the many safeguards and procedures in place, we are certain Canadians can safely resume travel to destinations across our network," said Arved von zur Muehlen, WestJet chief commercial officer. "We continue to adapt our schedule to meet the needs of our guests and through our continued investments economies can begin to recover with the support of domestic tourism driven by air travel."
Between July 15 through to September 4, 2020, WestJet will increase domestic frequencies and offer operations to 48 destinations including 39 in Canada, five in the US., two in Europe, one in the Caribbean, one in Mexico.
The airline will reintroduce non-stop Dreamliner service from Calgary to London (Gatwick) and Paris effective August 20, 2020 and will continue to serve five key transborder destinations including Atlanta, Las Vegas, Los Angeles, New York (LaGuardia) and Orlando. The airline will also offer service to Cancun, Mexico and will resume operations once-weekly to Montego Bay, Jamaica.
"Despite these headwinds, we are committed to ensuring air travel remains affordable and accessible to Canadians from coast-to-coast during this difficult time. While an increase in flying is a positive sign, we are prudently monitoring our guests loads to ensure we are managing our airline and the health of our guests and crew responsibly,"continued von zur Muehlen.
The August schedule reflects approximately a ten percent increase in flying from July, but a decrease of 75 percent less flying from August 2019. It also includes select frequency reductions and temporary domestic route suspensions between stations across Canada due to continued border closures and provincial travel restrictions.
"The patchwork of domestic travel restrictions and quarantine periods that are currently in place within our own borders are severely limiting Canada's economic recovery and putting hundreds of thousands of jobs in our critical industry at risk," said von zur Muehlen. "We must standardize intra-provincial travel advice to ensure Canadians can move safely and freely across our country."