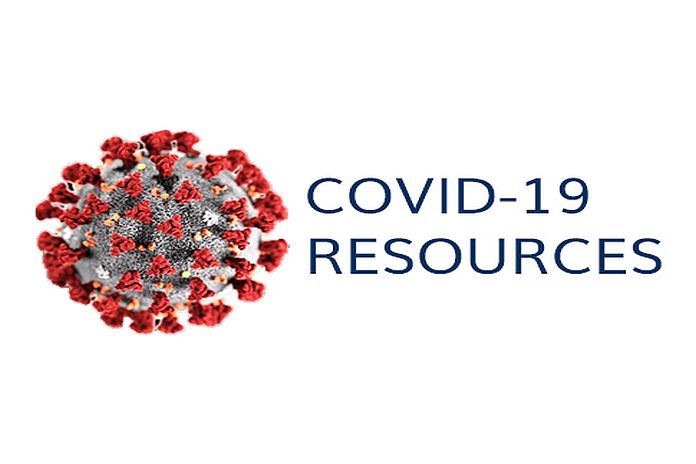 Dear Sir
It was unbelievable to hear finance minister Colm Imbert tell the country that the Dr Keith Rowley-led People's National Movement (PNM) administration will be paying for Sinopharm vaccines out of a TT$1.4 billion loan (US$2,057,776.00) it has received from China.
Minister Imbert made no mention of the billions that had been drawn down from the HSF as well as from various lending agencies all supposedly for COVID relief, including the acquisition of vaccines. What the country was hearing was the government had borrowed TT$1.4 billion from China with a condition that it purchase the Chinese-manufactured Sinopharm vaccines. Imbert disclosed the government had ordered 1.5 million vaccines, costing US$15 each.
And so, the "ordering and buying spree" of COVID vaccines by this government has now moved into overdrive.
For ease of reference, here are some of the pronouncements from health minister Terrence Deyalsingh and other government officials on the acquisition and procurement of vaccines:
September 29, 2020: Deyalsingh announced the government paid US$1.477 million/TT$10 million to COVAX as a down payment for between 100,000 -120,000 vaccines.
October 9, 2020: 10 days after paying TT$10 million to COVAX, Deyalsingh told parliament/Cabinet had approved a note to invest US$9,741,236.00/TT$66,142,999.23 for the purchase of 462,000 vaccines. Deyalsingh indicated this money was coming from an existing IADB loan Cabinet signed in 2016.
February 19, 2021: The ministry of foreign affairs issued a statement stating, "… in September 2020 the government formally signed the commitment agreement with COVAX toward the acquisition of up to 900,000 doses of approved COVID vaccines for our population during the year 2021." This was nearly twice the amount Deyalsingh told parliament the country had ordered and was to be paid from an existing IADB loan.
February 27, 2021: Deyalsingh said the COVAX facility has approved 100,800 Oxford-AstraZeneca vaccines for US$504,000. "We had to sign-off on an indemnity agreement with AstraZeneca. I took the note to Cabinet" which allowed the minister of health to sign off on the indemnity agreement.
April 21, 2021: Deyalsingh told the media the country had firmly confirmed/ ordered 250,000 Pfizer COVID vaccines and 625,000 Johnson & Johnson (a total of 875,000 doses) from the Africa medical supplies platform.
April 21, 2021: Deyalsingh told the media that the Moderna vaccine is also attributed to being tied to the COVAX facility. Trinidad and Tobago has bought into the facility and under the terms of it, will be able to receive enough vaccine doses to cover 20 percent (280,000) of the population in the first instance. During his contribution to the budget debate in parliament over a month ago, Deyalsingh had said the government had allocated US$9,741,237 (TT$66,142,999.23) for the purchase of these vaccines.
May 10, 2021: Imbert disclosed that the Government had ordered 1.5 million vaccines for US$15 per dose, a total of US$22,500.000.00.
To date, Trinidad and Tobago has been gifted the following vaccines:
2,000 AstraZeneca vaccines from Barbados;
40,000 AstraZeneca vaccines from India;
100,000 Sinopharm vaccines from China (pending).
According to these public pronouncements, the country has ordered and have been gifted approximately 3,200,000 doses for US$34,222,000.00/TT$232,500,000.00. (This does not include the 875,000 doses ordered from the Africa medical supplies platform). With a population of approximately 1.4 million and 2 doses per person, that works out to 2.8 million doses.
The country is now overwhelmed with the rapid spread of the virus and with only 60,000 individuals (or 4.5%) vaccinated with one dose as of May 10, it was simply unrealistic for Deyalsingh to be speaking about "herd immunity" which happens when a virus can't spread because it keeps encountering people who are protected against infection. It is generally accepted that this can happen when 70 percent of your population is immunised.
And no minister, 60-70 percent of the population is not 600,000-700,000 but rather 840,000-980,000.
Where is the transparency and accountability for this TT$232,500,000.00 being spent on vaccines as well as the billions under the heading "COVID Relief?"
The Rowley-led PNM removed this type of purchase/acquisition from the procurement legislation so basically, it's the political directorate making these decisions.
Perhaps the auditor general might consider evaluating the entire handling of the government's spending of billions of dollars to ensure that taxpayers are getting value for their money. It is time for the auditor general to report to the country any type of corrupted, wasteful, irregular and unauthorised expenditure.
The management of the public purse demands that there must be consequences for those who believe that they are not subject to any security and accountability.
Capil Bissoon