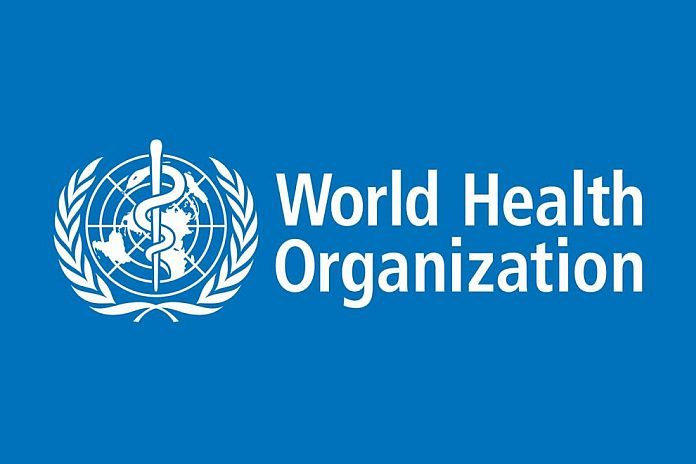 By Caribbean News Global

GENEVA, Switzerland — While the research for an effective treatment continues until there is sufficient evidence, World Health Organization (WHO) has cautioned against recommending or administering unproven treatments to patients with COVID-19 or people self-medicating with them.
The consensus among world experts is that potential exists but that far more studies are urgently needed to determine if existing anti-viral drugs can be effective to treat COVID-19. If these treatments prove to be effective, they could reduce the burden of COVID-19.
In order to fast-track this research, WHO launched the Solidarity Trial on March 18 – a large international clinical trial to help find an effective treatment for COVID-19. Enrolling patients in one single randomized trial will help facilitate the rapid worldwide comparison of candidate treatments and overcome the risk of multiple small trials not generating the strong evidence needed to determine the relative effectiveness of potential treatments.
Initially, the Solidarity Trial will compare four treatment options against the standard of care, based on evidence from laboratory, animal and clinical studies.
These include: chloroquine or hydroxychloroquine, remdesivir, lopinavir/ritonavir, and lopinavir/ritonavir with interferon beta-1a. By enrolling patients in multiple countries, the Solidarity Trial aims to rapidly discover whether any of these existing drugs slow disease progression or improve survival. The primary outcome measurement is all-cause mortality, subdivided by severity of disease at the time of randomisation. The major secondary outcomes are duration of hospital stay and time to first receiving ventilation (or intensive care).
The Solidarity Trial is unlike any other clinical trial and its objective will be achieved through new ways of working that embrace:
Speed to act fast now, to simplify procedures with a simple randomized control clinical trial protocol and a paperless / web-based randomization and data system allowing for rapid centralized analyses. The adaptive study design allows for quickly adding novel treatment arms while the trial is in progress or discontinuing some treatment arms that are proven ineffective or unsafe.
Scale by prioritizing counties at highest risk and hospitals that have the most number of adults (age ≥18 years) in hospital with definite COVID-19 symptoms and no contra-indication to any of the study drugs; this approach ensures the greatest level of enrolment.
Access by ensuring all countries can join the Solidarity Trial and receive WHO technical and financial support including access to all trial drugs free-of-charge, thanks to donations that WHO negotiated with five manufacturers.
Since its launch, over 100 countries have expressed an interest in participating in the Solidarity Trial, and WHO is actively engaged with more than 60. The engagement involves multiple steps to support countries. Some of these steps include ethical and regulatory approvals of the WHO core protocol; the identification of hospitals that will participate in the trial; the training of hospital clinicians in the web-based randomization and data system; and shipping the trial drugs as requested by each participating country.
To date, 18 countries from five out of the six WHO regions and representing three out of the four World Bank income groups have started the Solidarity Trial. These 18 countries represent over 245 hospitals with 885 clinicians involved. Patient enrollment is nearing 3,000.
By the end of May, we expect another 10-12 countries to start the Solidarity Trial. At that point, we anticipate that an interim trial analysis will be produced and will be monitored by a global Data and Safety Monitoring Committee (DSMC), an independent group of experts.