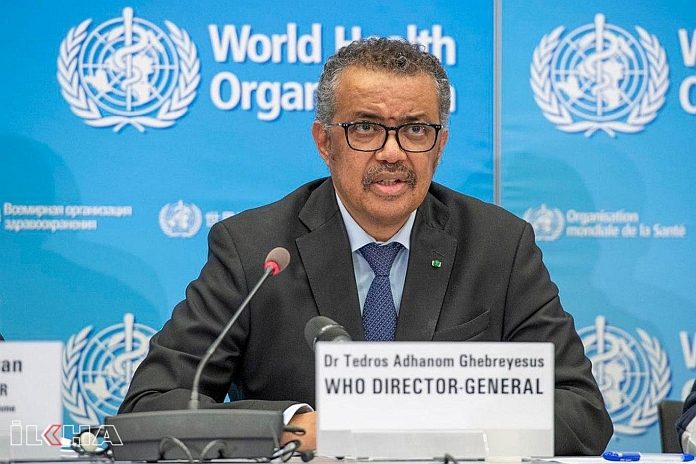 By Caribbean News Global

PRETORIA, South Africa — The government of South Africa recently hosted a virtual ceremony welcoming the World Health Organisation (WHO) experts that will be supporting the ministry of health and other agencies in their response to COVID-19.
"WHO stands with the government of South Africa in its effort to bring the spread of COVID-19 under control," said Dr Tedros Adhanom Ghebreyesus to welcome the experts, added: "Our long-standing cooperation with South Africa on a range of issues, from HIV to maternal health to universal health coverage, gives us a firm grounding to work together for this latest challenge."
WHO director-general Ghebreyesus virtual welcome expressed gratitude, the report says:
"I want to especially recognize the role that president Cyril Ramaphosa, who is also the chair of the Africa Union, has played in COVID-19 preparedness and response in the African region. I also want to commend him and South Africa for its efforts and participation with the Access for COVID-19 Tools Accelerator and in the Solidarity Trials, which will facilitate the development, production and equitable access of critical vaccines, diagnostics, and therapeutics.
"As indicated by the director-general of health, Dr Sandile Buthelezi, and also WHO regional director for Africa, Dr Matshidiso Moeti, South Africa is one of the hardest hit in Africa. The government's prompt and robust response to the pandemic, of course, gives us reason for optimism, as cases have recently been decreasing. And anything can be turned around, but now is not the time to let our guard down.
"And as public and social distancing measures are lifted, it is critical that we remain vigilant. Even as we are dealing with the immediate response, we must focus our efforts on mitigating the long-term effects of the pandemic, including major disruptions to essential health services, schooling, nutrition and livelihoods."
In response to the request for support from the government, director-general Ghebreyesus advised: "WHO has established a three-level COVID-19 Policy and Technical Support Group for South Africa, as already being described by regional director Dr Moeti."
WHO director-general detailed the following:
"Dr Moeti and also Dr Mike Ryan will co-chair the team. And of course, we will have a range of experts from the three levels involved. The ministry of health and its partners have shown great commitment and diligence in their efforts to curbing the spread of COVID-19. We hope that these experts can supplement and expand your efforts," said director-general. " I would like to convey my best wishes for a successful mission to the ministry of health, the visiting and virtually deployed experts, and to all our partners. By working together in solidarity, we can bring this pandemic under control," director-general Ghebreyesus said.