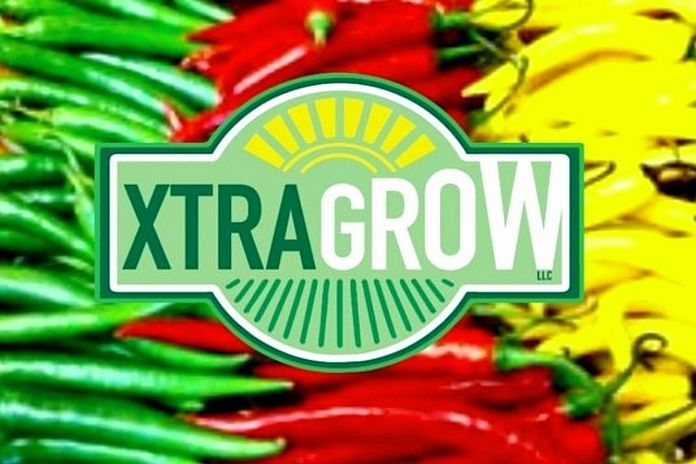 By Ian Campbell
Xtragrow is a revolutionary new "premium organic" plant-based fertilizer that is affordable, accessible and easy to apply. Xtragrow is the world's first product with the certification "premium organic" fertilizer.
Xtragrow is an effective, easy to use natural fertilizer that will benefit any farmer with larger plants, increased yields, better plant health and increased nutrient density, all whilst restoring soil health. Xtragrow makes growing big, healthy plants easy.
Four tablespoons sprinkled on the soil per season and watered in once or twice a season. That's it. Triple growth potential has been observed with Xtragrow "by turning dirt into soil" XtraGrow Plant Food and Soil Nourishment is a 6-1- 2.5 premium 100 percent organic fertilizer that also helps aerate soil, balance pH, stabilize moisture, reduce evaporation, as well as providing pest resistance. It also has weed suppression properties.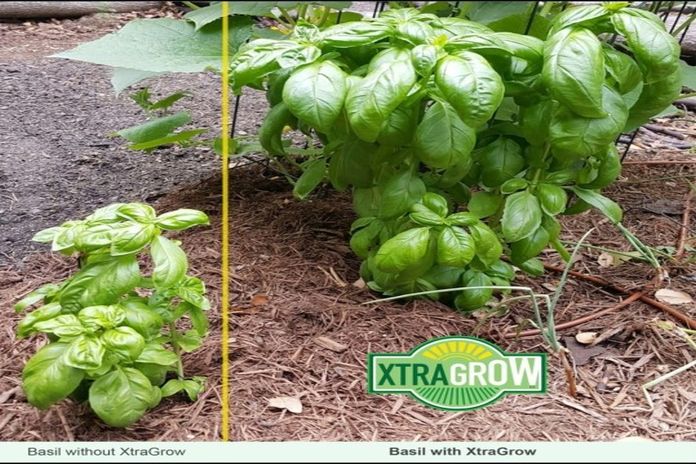 XtraGrow uses only plants to feed plants. Our chemical-free processing uses only legumes, grains and other plant matter to provide super-dense nutrition that is both immediately available and lasts for two months. One pound covers 25-50 sq. ft. for greens and flowers – heavy feeding vegetables or fruits would require more. XtraGrow does not contain any manure, industrial waste or heavy metals and provides premium organic nutrients and optimal growth for flowers, herbs, vegetables, trees and shrubs. Its non-burning formula protects and enhances surrounding vegetation and helps with heat tolerance, allowing plants to live longer in hot weather.
It also helps with natural pest resistance creating stronger healthier plants. Its nutrition is immediately available to plants. You will see results within 10-days and XtraGrow keeps feeding for up to 2-months. Just shake on and water to activate. We make gardening easier! For use on any plants indoor or outdoor that are greater than 2-weeks of age, and is safe for all plants, fish, animals and children.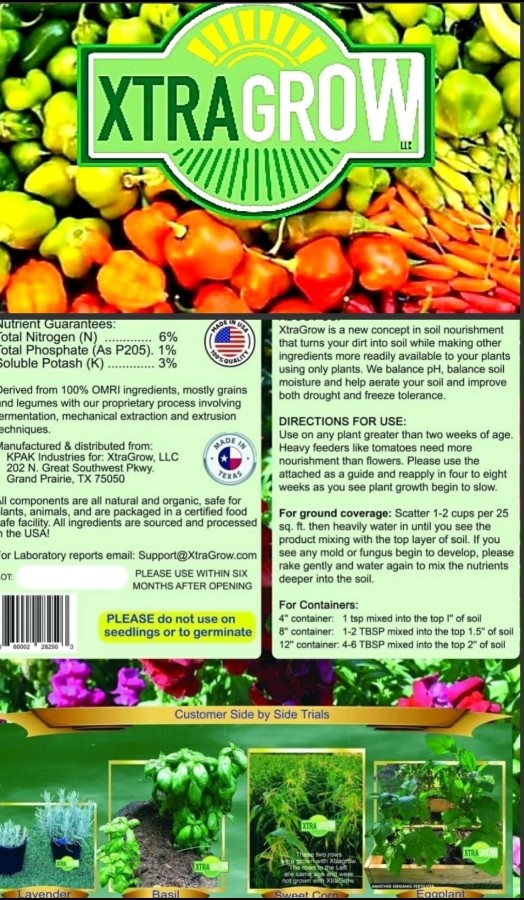 XtraGrow is activated by water, so it comes in a resealable waterproof bag., 67 cents per plant to feed once.
Have been a seeing constant 200-300 percent optimal increase in growth and yields.
Our new formulation will dwarf these outstanding results.
To order, visit website. Listen to the video. 
We are currently looking for larger distribution throughout the Caribbean.
Contact: Ian Campbell
+1 (504) 250 8493
Ian@xtragrow.com