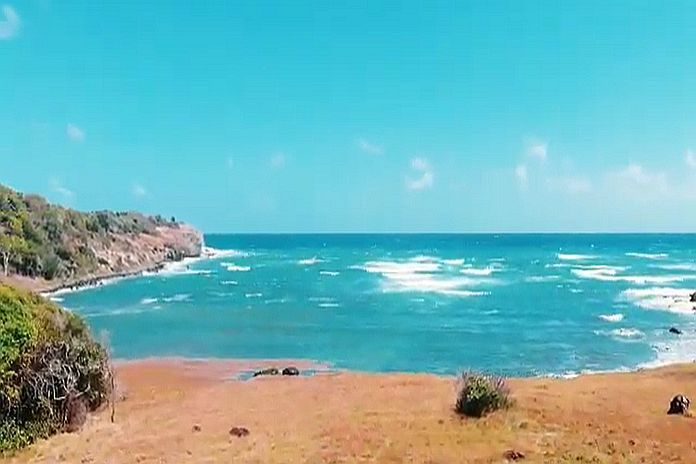 By Bernice Robinson-Charlery
(On the occasion of Saint Lucias' 42nd Anniversary of Independence)
I am she; I am he; I am me; I am we
Mwen … sé nou tout
As sure as the morning sun will blanket and then engulf the hills and the valleys
I know that I will persevere.
I always have and I always will.
Paski " An la wout sé tjè".
And heart? Is me that have that.
For decades I have awoken early, with the morning sun on my brow; I have collected my things; My tea, my kat klou and my fork; Me and my sons, my daughters, my dog and my might; And we have walked.
We have walked and we have run!
We run the many miles it took to reach that place where the soil was rich; That place where we were to plant;
That place where what we plant would grow.
I know the smell of that earth all too well; I know the feel of that earth; For I am that earth, that fertile fortress; From whose bosom we have filled our bellies.
We have peddled it too; We sold it green, golden and grand; Beautiful and majestic in the midday sun; For Paps always say: "You work the land on which you are born, That is how you grow"; And grow we did! He, she, me, nou tout;
Mama told me ever since when; That life is neither predictable nor always rosy; So, as the green faded and the roads lay forgotten; I lifted my eyes to the east.
For I still can see, I see the sea; beautiful it is … purple, golden, green; Fish and … seamoss? Seamoss, yes.
Healthy, hearty, handy; Just in time too; Because it will go well with my chokola that I with my own hands learn to make; From my own cocoa.
I will pursue them; I will endeavour; I will not stop because I-will-persevere; And I will grow, Nou tout; He, she, me, we;
And all the while I keep singing; I sing and I dance too; Sometimes my middle even split … Wayaya!
And while I have found fame in sports; I am also known for my service;
So as I jump, I kick, I bat and I bowl; I protect and I serve and I teach; And yes I am still running; I run, not just because I can, and God knows I can!
But because it reminds me too that from Praslin to the Troumesse Bridge; Everything in between is ME
All the work is mine, all the joy is mine, and the tears; they are mine too, And I; I still have strength; I still have pride; And although I have changed with the seasons, My essence persists
My culture resists … and fights for its life; Pas nou sé nou menm;
I am he, I am she, I am me, I am we; Now this is 2021 unprecedented.
A time of uncertainty that's understood; A time a fear and of loss; But also a time for Faith; I will lean on that which we have already built
He will stand – She will rise – We … nou … nou tout,
Piti épi gwan – Jòn avèk wouj – Nou tout sé kwityen
We will do it, we will ride that wave; Not just because we want to; But because we dare to do it… together
Listen to: You, Me…We
Narrated by Bernice Robinson-Charlery