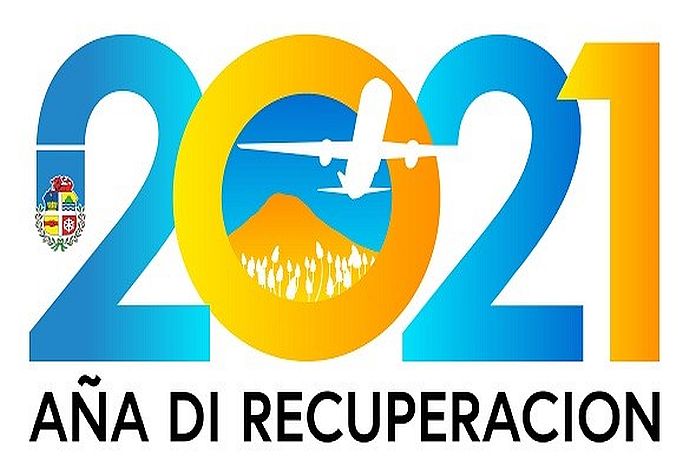 ARUBA, ORANJESTAD – During the year's first press conference held on January 4, 2021, the prime minister of Aruba announced that the government decreed 2021 as the year to recover.
The COVID-19 pandemic turned 2020 into a year full of challenges, not only for Aruba but for the entire world.
The year 2021 starts with the commemoration of the 35 anniversary of our Status Aparte. Because of our determination and cordiality, we achieved great things during the 35 years of Status Aparte. We gained the respect and admiration of many countries in the region and inspired other countries to fight for their autonomy. Although things did not always go the way we wanted, we had the courage and ability to correct the wrong, making us a respected country.
2021 is also an important year for Aruba in which we'll have the opportunity and privilege to elect the new legislators in September. The Recovery Year logo presented by the prime minister illustrates the recovery to create new opportunities for the people. 2021 will be the year in which tourism will recover as represented by a plane in the logo. The cornfield represents the agriculture and the financial recovery this will bring.
"The year 2021 is the recovery year in all senses. Economic and tourism recovery will improve and we can focus on other industries. It will lead to the financial recovery of Aruba. This year we will also see a recovery in education for last year's loss. We will tackle the social crisis with determination.
Our workforce will recover with more jobs and improved working conditions. Our healthcare system will also recover. The vaccination of our community is imminent. It gives hope that we will soon see the light at the end of the tunnel. However, we all need to work together and focus on one goal, Aruba. We need to remain cautious and protect ourselves and our loved ones. Aruba counts on you for its recovery, now more than ever. Let's focus on the positive and work with optimism to overcome all the challenges ahead for the swift recovery of our island", the prime minister emphasized.