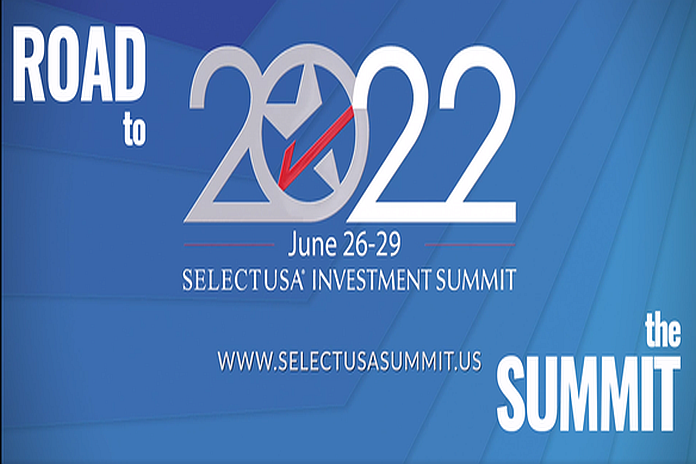 By Caribbean News Global

TORONTO, Canada – 2022 SelectUSA Investment Summit, the Indo-Pacific Economic Framework (IPEF), Taiwan and partners, highlight reasons connecting business opportunities — government, business leaders, experts; and proof to ensure promoting Foreign Direct Investment (FDI) in a modern global infrastructure.
"The SelectUSA Investment Summit is the perfect venue to show the world that the United States is open for business," said US Secretary of Commerce Gina M. Raimondo. "For 10 years and counting, the US has ranked as the top destination for global companies to invest, thanks to a highly skilled workforce and business environment underpinned by values of freedom, equity, and fair competition. I am looking forward to joining a cohort of gifted public and private sector leaders as they strike important deals across all 50 US states and territories."
The lineup of global executives, business leaders and US government representatives who will address participants at the 2022 SelectUSA Investment Summit from June 26-29 in the Washington, DC area – provide exciting opportunities for more investors from more markets and greater representation from economic developers (EDO) across the nation to engage and interact.
Last year, the US States and territories harnessed the economic power of US – Taiwan trade relations at the 8th annual SelectUSA Investment Summit. Since 1980, Taiwan has played an important role in the production of system products, establishing long-term relationships with big brand names worldwide, while its high-tech industry stands as an indispensable part in the global supply chain.
The American Institute in Taiwan (AIT) serves as a liaison with its counterpart organization, the Taipei Economic and Cultural Representative Office (TECRO) as well as with US government agencies.
June 1, 2022, deputy United States trade representative Sarah Bianchi and Taiwan minister-without-portfolio John Deng met virtually under the auspices of the American Institute in Taiwan (AIT) and the Taipei Economic and Cultural Representative Office in the United States (TECRO), launched the US – Taiwan Initiative on 21st-Century Trade, which is intended to develop concrete ways to deepen the economic and trade relationship, advance mutual trade priorities based on shared values, and promote innovation and inclusive economic growth for our workers and businesses.
The first meeting of the US-Taiwan Initiative on 21st-Century Trade is expected to be held, under the auspices of AIT and TECRO, later this month in Washington, DC.
The SelectUSA Investment Summit draws more than 3,000 attendees and has directly impacted more than $57.9 billion in new US investment projects, supporting over 47,000 jobs across the United States and its territories. Historically, the Investment Summit attracts more than 1,200 business investors from approximately 80 international markets who join economic developers from almost all US states and territories.
2022 SelectUSA Investment announces prominent speaker lineup
The SelectUSA Investment Summit is the highest-profile event in the United States dedicated to promoting foreign direct investment (FDI.) This year's Investment Summit returns in its familiar format to provide exciting opportunities for more investors from more markets and greater representation from EDOs across the nation to engage and interact – the 2022 Investment Summit will be the most highly anticipated and productive FDI event you attend all year.
Explore interactive exhibitor showcases featuring EDOs, service providers, industry experts, and international tech startups.
Network with 50+ states and territories, companies from 80+ markets, speakers, government officials and more; set up one-on-one or group meetings and make your investment deals happen.
Learn from policy and industry experts in 100+ sessions providing you with actionable information on everything from developing a workforce to understanding incentives.
Meet and form valuable partnerships with industry partners from across the United States.
The Road to 2022 Select USA Investment Summit with Taiwan continues from 2018, witnessing tremendous advancement in US-Taiwan trade relations and global economic expansion.
Taiwan continues the focus on "Six Core Strategic Industries" to maintain stable growth by capturing new business opportunities including (1) Information and digital industries (2) Cybersecurity (3) Industry (4) Biotech and Medical Technology (5) National Defense and Strategic Industries (6) Development of Green Energy and Renewable Energy Industries and Strategic Stockpile Industries.
US Trade Representative Katherine Tai, on May 23, 2022, said: "The Indo-Pacific Economic Framework for Prosperity is part of president Biden's broad strategy to deepen our ties in the region and link major and emerging economies to tackle 21st-century challenges."
Commerce Secretary Gina M. Raimondo, said: "This framework will enable the United States to expand its economic leadership in the Indo-Pacific and work with our allies and partners in the region to secure our supply chains, increase clean energy production, and cooperate on the development and regulation of emerging technologies. Nearly one billion people in the Indo-Pacific will enter the middle class over the next decade. Deepening our ties to the region is good for American workers and businesses ​and that of our partners in the region, and it is crucial to our ability to stay competitive."
The IPEF 19-page strategy reads: "The United States is committed to an Indo-Pacific that is free and open, connected, prosperous, secure, and resilient. To realize that future, the United States will strengthen our own role while reinforcing the region itself. The essential feature of this approach is that it cannot be accomplished alone: changing strategic circumstances and historic challenges require unprecedented cooperation with those who share in this vision.
"The United States will pursue five objectives in the Indo-Pacific -each in concert with our allies and partners, as well as with regional institutions. We will:
Advance a free and open Indo-Pacific;
Build connections within and beyond the region;
Drive regional prosperity security;
Bolster Indo – Pacific;
Build regional resilience to transnational threats."
Boosting trade between the US and Taiwan is a step forward. What's good for Taiwan is good for the US!