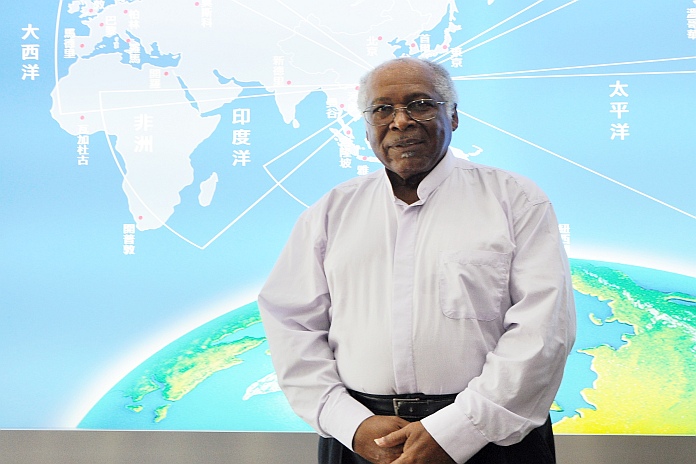 By Denys Springer
The incompetent Cabinet and government of Saint Lucia have abetted a prime minister in downgrading the business of the country. Together they have ceased to be an important forum for discussion and decision making, currently serving to ratify decisions that have been reached elsewhere.
Besides the ego and bombastic political actions of the government and the prime minister's assertions to factum, are more delirious organised radio interviews (in friendly settings) news briefings on COVID-19, tourism and election projects.
Prime minister Allen Chastanet has cited multiple benefits from government's road improvement programme.
"Better roads mean improved safety for motorists and pedestrians, employment creation during construction, improved national productivity due to less traffic congestion, increased property values for residents in the areas where roads are improved."
Road improvement & maintenance program IV is the largest single investment in roads being made by any government in Saint Lucia the prime minister disclosed.
The prime minister and his Cabinet generate a sense of aloofness that is simply unbecoming in Saint Lucia. Sometimes we hear pompous remarks and a modicum of disrespect that leaves many bemused.
Besides my views and theories of a political scientist, a look at issues more in tune with a sociologist viewpoint is necessary at this time.
Chastanet's leadership is characterized by technical incompetence, regular economic crises and no clear sense of useful direction. Upon assuming office, the Chastanet-led administration cascaded into continuous decline from the hardcore United Workers Party (UWP) supports and the wide population. Those who support him passionately are political mendicants, economic pirates, con artist, Family, Friends and Foreigners (FFF) out of convenience.
The middle class is disappearing at a rapid pace, while the economic merchants and their enclave, have tightened political and economic operations, aloof at COVID-19 health and economic crisis.
Unabated by global uncertainty, debt and bankruptcy, borrowing has become a staple of the government under the disguise of COVID-19. The government ideology walks the line of – the poorer you keep the population, the more control you will have. In addition, the fear factor is sure to crip-in.
A new report by the International Labour Organization (ILO) has found that monthly wages fell or grew more slowly in the first six months of 2020, as a result of the COVID-19 pandemic. "The crisis has also affected lower-paid workers severely. Those in lower-skilled occupations lost more working hours than higher-paying managerial and professional jobs. Using data from the group of 28 European countries the report shows that, without temporary subsidies, the lowest-paid 50 percent of workers would have lost an estimated 17.3 percent of their wages." – Global Wage Report 2020-21.
There is no doubt that the expected general elections in 2021 will be a referendum on the incumbent governments' economic performance and Chastanet's dismal leadership, to say the least.
COVID-19 and excessive borrowing lay assertions that the country is broke or don't have any more money. Yet, this government is unable to account for a stimulus package unlike other governments in the Caribbean, albeit a lame statement of expenditure read in parliament, that requires a substantial audit.
Nevertheless, the physiology of tourism has placed the needs of the guest ahead of the people of Saint Lucia. This reformed agenda of disfranchisement comes with the perception that facilitates an economic racket among FFF's. The continuance is glaringly evident by  the Chastanet-led administration half-truths, false denunciation and the misinformation communication agenda, oblivious to the reality of fact-checkers.
"I am a pragmatist to the bone," says the prime minister to which neo-colonial fashion should be added, that explains his administration non-scientific back-door and front door COVID-19, Level 3: High Level of COVID-19 in Saint Lucia.
This compounds the economic reality, pandemic tourism, unemployment, the working poor and many families that are struggling to put food on the table. Thus escalating the collective pain and suffering in Saint Lucia.
It is reasonable to say, now more that ever, we have to find a collective purpose, to build public trust and one that gives everybody a fair chance.
Following general elections in 2021, the first 100 days of the new government will face many challenges, take gut-wrenching decisions and execute bold measures to salvage the country.
The new government must look to laying the groundwork for socio-economic certainity, a clear purpose and 2030 vision. Consequently, reservations at the 40-star hotel in Dennery or the US is not far fetched, for the comfort of the Cabal in the continuance of a fresh start.
The urgency to return Saint Lucian to the normalcy of respect and leadership in the region and overseas require the collective purpose to restore lost dignity, self-worth and nationhood. And the new government must be visionary and resilient, to pursue a new economic recovery. We have the people with the experience and expertise and therefore must turn to them for guidance, setting aside petty ideologies and disagreements.
Martin Luther King Jr. wrote: "I refuse to believe that man is nothing but a whirling of electron a disease on this planet not soon to be cured that we cannot rise to new heights of brotherhood and a sense of decency and honour".
I believe we can. Yes, we can, because our decency and honour will replace the greed and selfishness that presently exists. Anon. Let there be change.