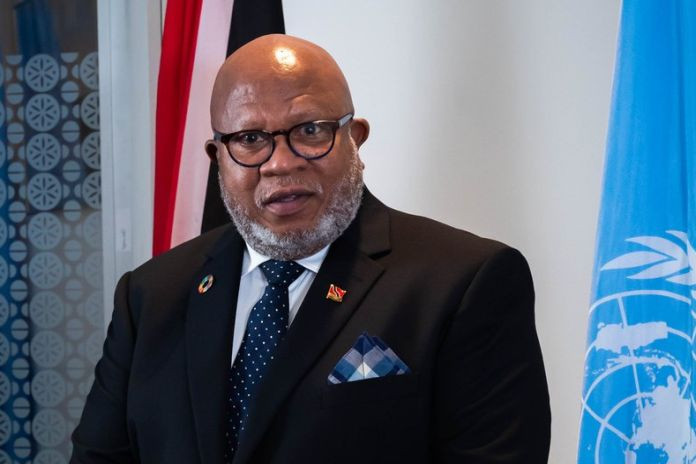 By Hatem Mohamed
NEW YORK, USA, (WAM) – Trinidad and Tobago's ambassador Dennis Francis was elected Thursday as the next president of the UN General Assembly, the 193-member world body that has been at the forefront of the United Nations' condemnation of Russia's invasion of Ukraine and is a key venue for all countries to tackle urgent issues from growing global poverty and inequality to climate change.
Francis, the longest-serving ambassador of his Caribbean nation, takes over the presidency at the start of the 78th session of the assembly in September and will preside over the annual gathering of world leaders later that month.
Francis was elected by acclamation with a bang of the gavel and loud applause. He will succeed Csaba Kőrösi of Hungary, a diplomat for nearly 40 years who was highly praised by UN Secretary-General Antonio Guterres, who said, "I will miss his advice and guidance."
The General Assembly, which is the UN's most representative body, has taken the spotlight in reacting to the war in Ukraine because of Russia's veto power in the Security Council, which is charged with ensuring international peace and security. It has adopted six resolutions, demanding Russia withdraw all its forces from Ukraine and condemning its "attempted illegal annexation" of four Ukrainian regions.
Unlike Security Council resolutions, General Assembly resolutions are not legally binding, but they are important as a reflection of world opinion.
Related: His Excellency Dennis Francis