US Court grants injunction order in defamation case
By Caribbean News Global

USA / RUSSIA / GRENADA – Everett Stern, US Senate candidate from Pennsylvania and  founder of Tactical Rabbit – " Private Intelligence Agency (PIA), not a Private Investigator or Detective Service,"  recently, published an article report defaming ambassador of Grenada, Oleg Firer, entitled: "Oleg Firer & Russian Intelligence" and the e-book published on Amazon.com entitled "Russian Spies on NASDAQ".
On July 7, 2022, the Circuit Court of the Eleventh Judicial Circuit in and for Miami-Dade County, Florida granted an injunction order restraining Everett Stern and Tactical Rabbit ("Defendants").
The order also requires the Defendants to "Remove their existing defamatory posts and tweets regarding Firer."
"The Court finds that the public has no interest in rewarding Defendants who act in bad faith, lie about an individual, and defame that individual to his business partners and employer. The public interest is served by not allowing a party to deceive business and governmental partners/employers looking for information on Firer, and is also served by assuring that Defendants lies do not interfere with Firer's business and governmental relationships," stated the Miami-Dade Circuit Court Judge."
In a previous public response, Armstrong Teasdale LLP and Michael A. Sayre, Partner, argued the purported "Private Intelligence Agency" published an article report defaming and groundlessly accusing ambassador of Grenada, Oleg Firer with heavily biased contentions that are not based on facts and are merely a point of Stern's wild imagination," adding " this heavily jaundiced article that ignores all fact-checking is a long way from the standard of professional ethics expected of a US Senate candidate and smack of political prejudice."
Accordingly, ambassador Firer previously expressed strong condemnation and opposition against these articles and disputed every allegation stated in the reported articles and the e-book. In order to refute the allegations, ambassador Firer vigorously defended his character in court against Stern and Tactical Rabbit.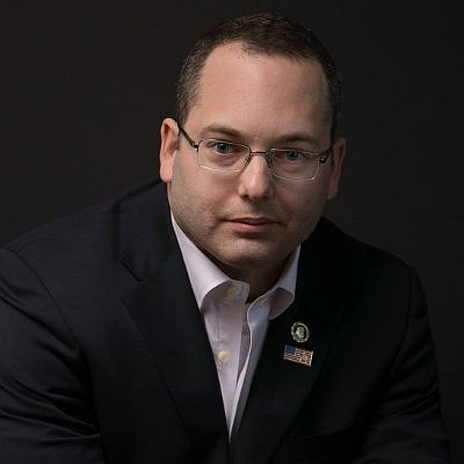 Thus, on July 7, 2022, the injunction order restraining Everett Stern and Tactical Rabbit ("Defendants") from:
Publishing any defamatory statements on the Internet or to any third party (including but not limited to, Firer's government partners and business partners) regarding Oleg Firer.
By way of example of the prohibited conduct and to provide guidance to Defendants relative to same, Defendants are precluded from publishing any information suggesting or stating that Oleg Firer (a) is a Russian spy; (b) is acting at the behest of the Russian government; (c) is engaging in espionage; and/or (d) uses his businesses to fund Russia. This list, as noted, merely provides examples of prohibited conduct and is not exhaustive.
As a matter of interest, the purported "Private Intelligence Agency – Tactical Rabbit", states:
"We use the proprietary evaluation of open source and human intelligence implementation of CIA intelligence methodologies and tradecraft.
"Tactical Rabbit is composed of an international team of aggressive, former data-driven intelligence analysts and operational targeters; as well as former CIA field operations officers, FBI agents, NSA operators, US Special Forces, and military intelligence."
In an April news report, US Senate candidate and Tactical Rabbit Intelligence, Director Everett Stern, reportedly, said:
 "I am proud of the lawsuit as it shows Tactical Rabbit is making a difference," and concluded: "My mission is to defend the United States against all enemies foreign and domestic."
It is important to note that Everett Stern, whose application to the CIA in college was rejected and who has no professional experience in intelligence, law enforcement, or military – created so-called "Private Intelligence Agency," where he titled himself "Intelligent Director." On his prominently-featured profile, Stern claims that "he discovered his then employer, HSBC Bank, was aiding terrorist groups and drug dealers," and that "he turned to the CIA and eventually brought down the illegal operation, resulting in an almost $2 billion fine."
The problem with Stern's story is that it is a "fantasy that he has fabricated in order to boost his persona." Stern's claim to have been responsible – even partly responsible – for the $1.92 billion in fines imposed on HSBC by the US government in 2012 is an "untruth", told by Stern ad nauseam to bolster his paltry resume. Stern worked for HSBC for one year, straight out of school, from October 2010 to October 2011. The criminal information filed against HSBC involved conduct from January 2001 to December 2010.
Commenting on the injunction order restraining Everett Stern and Tactical Rabbit ("Defendants"), ambassador Firer, said in a statement, July 15, 2022:
 "I am pleased with the court's decision and recognition that Stern and Tactical Rabbit's statements regarding me are 'both false and misleading'."