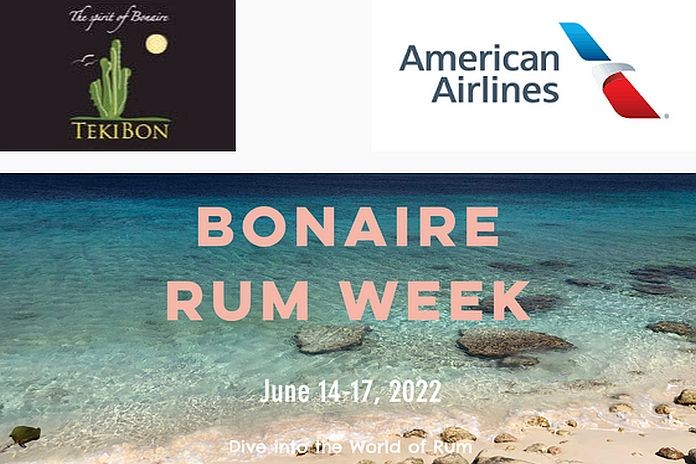 KRALENDIJK, Bonaire – The Caribbean's most exciting new rum festival has added a new partner: American Airlines and Bonaire's local rum, Spirit of Bonaire. American Airlines, the world's largest airline, which operates nonstop service from Miami to Bonaire, is a new partner to the weeklong Dutch Caribbean rum festival.
The inaugural Bonaire Rum Week is set for June 14-17, with a series of events across the island. "Since starting our operation in Bonaire in 2018, we have continued to strengthen our local presence, now during high season operating daily service from our Miami hub," said Marvin Alvarez, American's regional sales manager for the Caribbean, US Latin and Guyana. "American is proud of its commitment to the Caribbean of more than 50 years with service 35 destinations in the region and counting."
The festival will kick off with an opening celebration, followed by an island-wide cocktail competition at the island's premier cocktail bar, Tiki & Co, featuring Bonaire's top bartenders; a rum-infused lunch; a spiced rum happy hour; a multi-course rum-pairing culinary experience followed by a rum-and-cigar pairing event.
"We are beyond excited to welcome one of our most important airline partners American Airlines and our local rum Spirit of Bonaire known for Rum Sorobon and TekiBon to the First annual Bonaire Rum Week," said Miles Mercera, chief executive officer of Tourism Corporation Bonaire. "This will open up great opportunities for travelers to experience our beautiful island. Collaboration and partnership is what the rum week is all about."