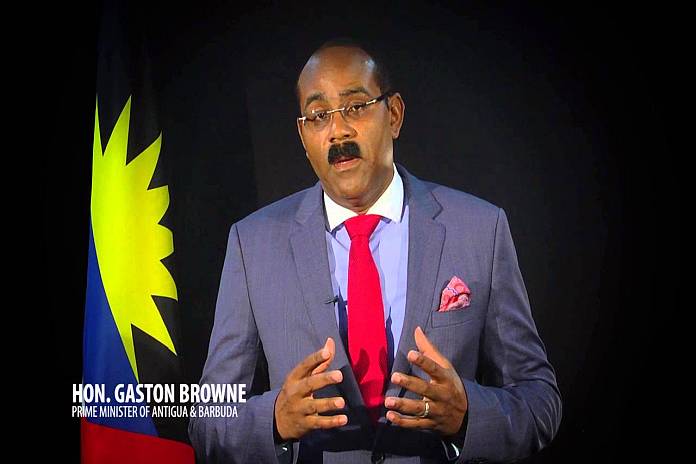 By Caribbean News Global

ST JOHNS, Antigua – On March 30, 2020, Prime Minister Gaston Browne on behalf of the Government of Antigua and Barbuda communicated to H.E. Irwin LaRocque, CARICOM Secretary-General, the subject matter, Demarche on the International Monetary Fund (IMF) and the World Bank.
Prime Minister Browne communicated the following:
I present my compliments and have the honour to refer to the current COVID-19 pandemic which has engulfed the world, including our member states, and the concurrent exogenous shocks of unmatched proportions that each of our economies is now experiencing.
Before I received information today that the IMF and World Bank were arranging an electronic meeting with Caribbean Heads of Government later this week, I had already dispatched the attached letter to the President of the IMF and the Managing Director of the World Bank early this morning.  It was my plan – as I am doing now – to send you a copy of the letter with the request that you transmit it to all Heads of Government.
In sending this letter to the IMF and World Bank Heads, while I was deeply concerned with my own country's position, I was also mindful of the circumstances of all Caribbean countries and the responsibility, entrusted to me, for financial affairs in the quasi-Cabinet of the CARICOM Heads of Government.
I believe that, especially at this juncture, our countries must pool their individual sovereignties into a collective joint demarche on the IMF and the World Bank to address urgently the financing and debt rescheduling needs of our Countries.
In this regard, Heads of Government might consider writing to the World Bank and IMF either to associate themselves with the position I have detailed in the letter and so strengthen it, or to add further arguments that would command their attention.
Kindly draw this Savingram and the attached letter to the attention of CARICOM Heads of Government as swiftly as possible.
Prime minister Browne's letter to the president of the IMF and managing director of the World Bank is available – Letter to IMF and World Bank – 30–3-20