ST JOHNS, Antigua – The Antigua and Barbuda Tourism Authority is taking to TV for the first time this month – encouraging those dreaming of their next escape to consider the Caribbean country for their next post-lockdown getaway.

Working with McCann Demand, the campaign, 'Your Space in the Sun', invites people to discover a different kind of social distancing, thanks to its 365 beaches along 95 miles of coastline.
Using stunning aerial photography to demonstrate the feeling of space, the campaign has been created to position the destination as the perfect remedy for the 2020 blues – one without the crowds found elsewhere.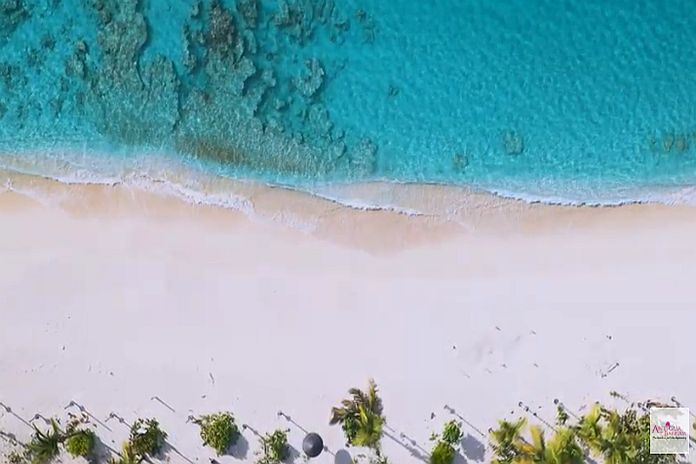 Colin James, chief executive of the Antigua and Barbuda Tourism Authority said: "Our islands have 365 beaches, an expanse of blue sea, and panoramic sunsets every night but broadly speaking, our awareness remains relatively low.  At a time when people are dreaming of being able to escape, we want to inspire people to broaden their horizons and consider Antigua and Barbuda for when they are ready to plan their next trip.
"The campaign represents our country and what we stand for beautifully – the idea of space is something we have in abundance and is undoubtedly what attracts people to visit. We're very happy with the way this flows throughout all of the executions whilst maintaining a premium, aspirational feel."
Hannah O'Neill from McCann said: "Antigua and Barbuda is without a doubt a luxury destination and our approach was to maintain a premium feel through contemporary and modern creative which centred on this feeling of space, all communicated through authentic imagery of what the islands have to offer."
The television advertisement is running on ITV Hub (VOD) within the UK throughout July.  The Your Space in the Sun campaign will continue to roll-out across digital platforms. The 30-second advertisement can be viewed here.
Credits: James Hobbs – Senior Art Director: Jeremy Little – Senior Copywriter: Studio – Watkins Multimedia, Antigua and Barbuda.
McCann Worldgroup, part of the Interpublic Group (NYSE: IPG), is a leading global marketing solutions network with over 20,000 employees united across 100+ countries by a single vision: To help brands play a meaningful role in people's lives.
In 2019, McCann Worldgroup was selected as Adweekmagazine's "Global Agency Of The Year," was recognized as Network of the Year by the Cannes Lions, and was named by the Effies as the world's most creatively-effective marketing services company for the second year in a row.
The network comprises McCann (advertising), MRM (science/technology/relationship marketing), Momentum Worldwide (total brand experience), McCann Health (professional/dtc communications), CRAFT (production), Weber Shandwick (public relations) and FutureBrand (consulting/design).