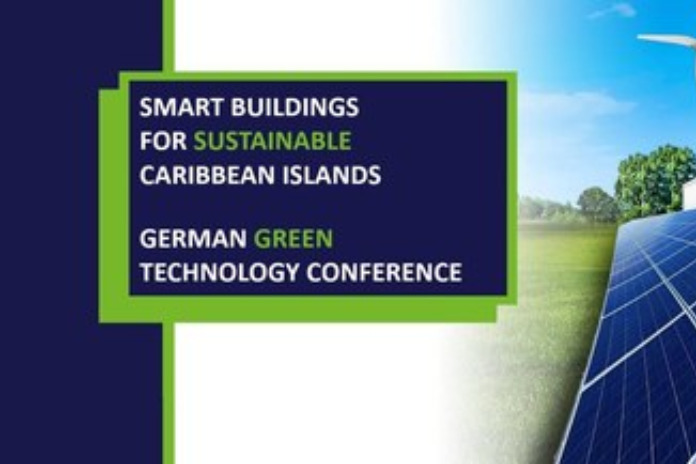 By Caribbean News Global contributor
ARUBA, ORANJESTAD – During the past three years, Germany and Caribbean countries exchanged ideas on the possibilities of renewable energy that has now concluded in a more sustainable technology showcase.
On March 24, 2021, the Smart Buildings for Sustainable Caribbean Islands – Green Tech made in Germany project will be presented at a conference that can be attended online or in person at the Renaissance Convention Center from 9:00 a.m.- 2:00 p.m. The prime minister of Aruba will officially open this hybrid conference and will be followed by a variety of speakers.
The conference will focus on technologies that can be incorporated in hotels, offices, airports, buildings, and residencies. It also includes a one on one networking session with the experts, other participants, government representatives, and German and Caribbean companies.
"Experts from Germany and other Caribbean countries including Aruba will discuss the potentials for reasonable energy prices by adopting sustainable technologies in houses and buildings. They will present the German consortium "German Green Technology Hub", which consists of various German specialists in renewable energy, energy efficiency, and alternative building materials," the government press release said. "This is a very interesting subject for construction companies and project developers who will be introduced to this new system and technology for residential and commercial projects."
The German consortium has plans to build a Smart Energy House in the Smart Community Aruba as a showcase to the region.
"The objective is to show how German products and technology can contribute to the reduction of energy consumption in Aruba and the Caribbean. The Smart Energy House will use solar and wind-generated energy and will be equipped with systems to cool, isolate and ventilate. The plans for the Smart Energy House in 2021 is in full cooperation with the FCCA and other stakeholders of the Smart Community Aruba and also with the support of the German-Dutch Chamber of Commerce."
Since 2018, the Department of Economic Affairs, Commerce and Industry (DEACI) has been partnering with the German-Dutch Chamber of Commerce and will do so this year as well.
The DEACI extends a warm invitation to all entrepreneurs, investors, and experts to attend this conference either in person or online.
Registration is available here.