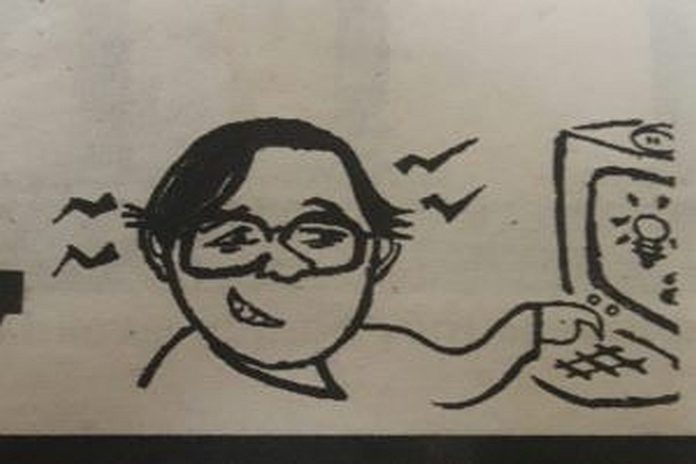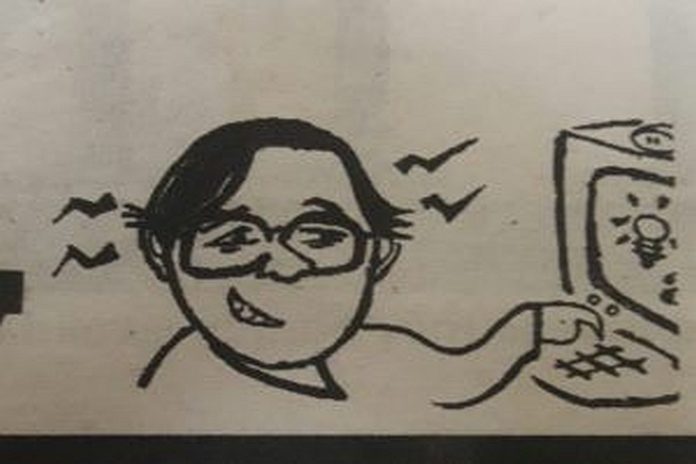 By Anthony Deyal
UWI Professor Emeritus of West Indian Literature, Dr Kenneth Ramchand, in the middle of writing an introduction to a collection of my present series of articles which started on March 30, 1993, in the Barbados Nation, asked me a question that came as unexpectedly as a Michael Holding bouncer. "When was 'Tony Deyal was last seen' first seen?" "Boy you creating a scene." I reacted. "But I will see to it." While, because of its "Doc" character, my journey into the past was more like the 1985 classic, "Back to the future" than the 2018 movie "The time capsule", it did help me revisit my past and take in the "seenery".
I was not seen in my first article, "Brian Lara – A blade apart," but I was read and Bajans were ready for more. I wrote about what happened one morning when, after watching cricket from Australia all night, I allowed my distraction and delight to take over. "Even as I lathered up, getting ready to shave, the cricket and Lara were still on my mind. Perhaps I should write something, I thought. Should I write about the sound of sweetly-timed shots and call it Lara's theme?  Or of passing Sir Gary's record 365 runs and call it Lara's dream? If he eventually (or inevitably) becomes West Indies captain would it be Lara's team and would he, the "Prince" of Port-of-Spain become the Prince of sides carried aloft by fortune's rising tides?
One year later, Lara broke Sir Gary's record and eventually became Captain. But, at that time, my love of cricket, a game which is more a religion than a pastime in Barbados, and my sense of humour (or as one Bajan said, "The man is a joker gone wild") caused Barbadians (and later, Jamaican Gleaner readers) to adopt and stick with me, their first Trini columnist. In making the transition, I decided I needed a double-whammy.
My columns, although they take only a few minutes to read, are structured like an hour-glass or Rihanna's perfect 36-23-36 except, in my case, the midriff is disposable. I tell editors when they have no choice but to reduce the length of any of my articles, to leave the top and bottom alone and perform a gastric bypass on the bulge. The idea is to leave alone the "primary" (first thing you read) but add to what is called the "recency" effect (the last thing you read) and make it pack a punch like Mike McCallum and a bite like Mike Tyson.
On May 2, 1993, my first "last seen" was first seen by Bajans in a column called "Adding insults to injury" which started with, "In the 'comments' section of its August 29 issue, Britain's Guardian Weekly newspaper highlighted a name-calling incident between the Norwegian environment minister and his British counterpart. Headlined 'Norse laugh for parliamentarians' it reported that the Norwegian had called the Briton the biggest 'drittsekk' he had ever encountered. The word 'drittsekk' originally meant a 'belly' and now means 'a person one views with distaste' – essentially (to put it mildly) a 'bag of manure'.
The Guardian article pointed out that Norwegian is rich in words that sound like insults but are not- words like "blyantspisser" which means nothing more offensive than "pencil-sharpener". It also explored other political insults and their acceptability. For instance, one can describe an opponent as a "scumbag" in Manitoba, Canada, but not in neighbouring Alberta. In New South Wales, Australia, the statement 'In any event, it takes a dickhead to know a dickhead and he is the biggest dickhead in the House' was allowed but 'He is the biggest nong in the place' was not."
Since then, Tony Deyal was last seen creating his own panoply of "seens" from all 13 English-speaking Caribbean countries and several others. There was Antigua where he boasted that where he came from in Trinidad if a child resembles the father, it is heredity but if it resembles the neighbour it is environment. Barbados, last seen at a KFC outlet looking for a UFO (an Unidentifiable Frying Object). Next, Trinidad, where on finishing an article on "Roti" he breathed a sigh of relief saying, "It's a wrap". Then Dominica, where he was last seen looking for the opposite of the expression "laid back" and finally came up with "unconsummated front".
Over to Mauritius when he was last seen responding to the question, "How long have you given up coffee for tea?". He grumbled, "Oolong." Down to Argentina where having eschewed beef and pork, Tony was last seen eating humble pie. He ordered "panceta" thinking it was a kind of bread and it turned out to be bacon and banned by his doctor.
The question now is where would I be last seen in the next week or two? Dr Ramchand and the group of committed Trinis he chairs, "The Friends of Biswas," together with UWI and other organisations like the National Library Service (NALIS) is holding an online International Conference on "The literature of Trinidad and Tobago from 1980 to 2020" on September 21 – 24, 2020. This is two weeks from now and will be accessible online. While the event will highlight and document the literature of Trinidad and Tobago since 1980, and its importance to future generations, it is something that all Caribbean countries can, and should, do for their own literature and their children.
We talk about the glorious uncertainties of cricket but however we do it, the written word is the easiest available medium and the easiest way to traverse the Caribbean and experience the glorious uncertainties of Caribbean culture. Outsiders will never understand how each island, each village in fact, has its own way of defining reality, its own argot and pronunciation, its own ambience and ethos, and glories in it. It is both our strength and weakness. In our almost dizzying diversity lies the seeds of discord and disharmony as much as our edge, our niche in the global village.
These little bits of sand and rock which have so influenced the culture of the world with music, carnival, cricket, literature, art, sheer talent and all the other achievements of their gifted sons and daughters, are so blinded by the minor differences that divide them, especially power and politics, that they cannot appreciate the many commonalities that define them. Updating our literary and artistic heritage so that our neighbours will understand and want to visit, either virtually or actually, is the first step.
*Tony Deyal was last seen singing this piece from the Tradewinds classic "Caribbean Man", "Well I born and bred on the Spanish Main/ I living in sunshine, I living in rain,/ I could be Guyanese or Bajan/ Trinidadian or Vincentian./ I singing Marley, I singing Kitch/ And I winning medal in Olympics…"