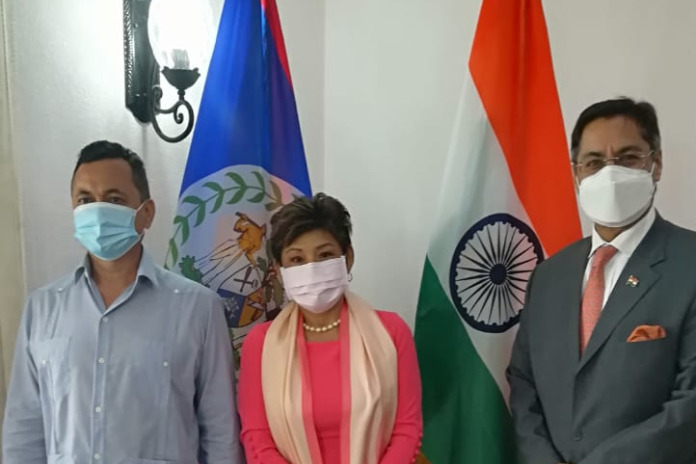 By Caribbean News Global contributor
BELMOPAN, Belize – Senator Eamon Courtenay, minister of foreign affairs, foreign trade and immigration, welcomed H.E. Manpreet Vohra, High Commissioner of India to Belize, on Friday, in Belize City.
The meeting discussed areas of mutual interest on the current cooperation initiatives between the government of Belize and the government of India, including exploring the possibility of acquiring vaccines to support Belize's COVID-19 response plan.
Minister Courtenay thanked the government and people of India for their support through the India-UN Development Partnership Fund to strengthen the country's COVID-19 response capacity through the procurement of necessary medical equipment, PPE's and testing kits.
Present in the meeting were Ramon Cervantes, minister of state in the ministry of foreign affairs, foreigntTrade and immigration; ambassador Amalia Mai, chief executive officer in the ministry; and Orla Kantun-Coleman, director of international affairs (cooperation) in the ministry.
Belize and India established diplomatic relations on March 28, 1982, and have enjoyed a close and cooperative bilateral partnership.