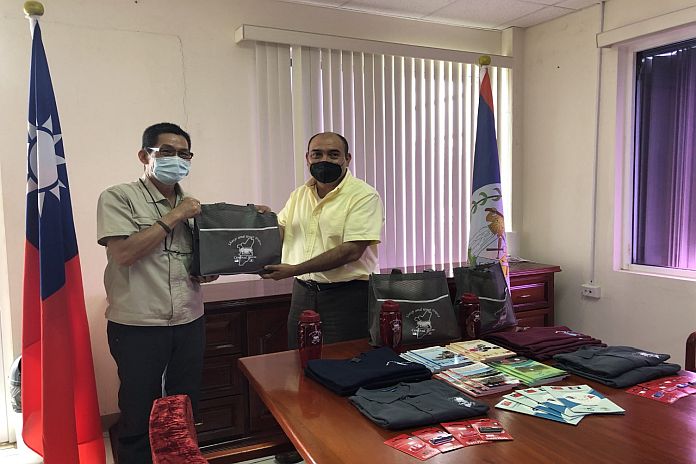 By Caribbean News Global contributor
BELIZE, Belmopan – On Thursday, March 11, 2021, the ministry of agriculture, food security and enterprise received a donation of 48 technical training packages and promotional items from the Republic of China (Taiwan).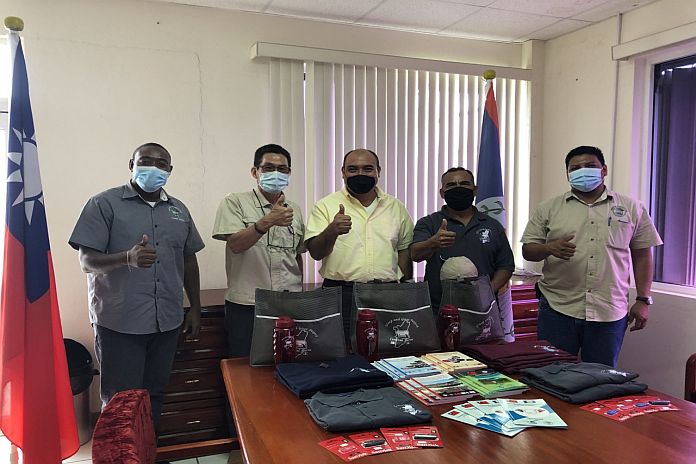 Present to receive the donation were Servulo Baeza, chief executive officer (CEO) in the ministry, and William Can, extension officer. The CEO urged all extension officers and farmers to make great use of this important training information.
In a press release, the government of Belize, said: "The training packages consist of flash drives loaded with information on general sheep management practices, commercial sheep and goat production, nutrition, breeding, and herd health. These packages will go to livestock extension officers and sheep and goat farmers to strengthen their knowledge and management of sheep and goat husbandry.
"The technical packages are a part of drought and feeding relief efforts to motivate sheep production. Hundreds of sheep farmers are lacking proper feeding practices due to poor pastures. This has contributed to low production as noted by high levels of mortality, low reproductive rates, and poor growth performance. Through this initiative, the Sheep Project expects greater potential for the local sheep and goat industry to earn foreign exchange, generate employment, and improve food security."