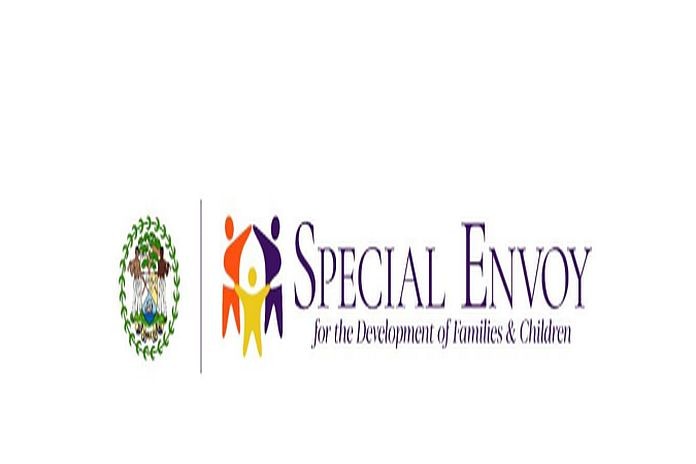 BELMOPAN, Belize – The office of the special envoy calls for the resignation of the leader of the opposition, issued the following statement:
"Gender-based violence continues to be a very serious problem in Belize, and there is much more work to be done to understand and be educated on the underlying forces and dynamics of violence against women.
The events of last week's news of the domestic altercation involving the leader of the opposition must be strongly condemned by all. My office supports the call for his resignation. This recent incident resulted in a warrant for his arrest and with the complainant withdrawing the charges, which unfortunately is a very common occurrence in the cycle of abuse.
Our women need our support, not criticism, as they navigate the terrible scourge of abuse and violence. It is important that victims know they are not alone. It is critically important we work harder to empower our women and provide the support and safety mechanisms they need to break the cycle of the domestic abuse.
The records of gender-based violence have demonstrated that violence against women is mostly perpetrated by current or former intimate partners. In 2021, we have recorded 2155 cases, where 696 are open cases, accounting for 32 percent of all reported cases. It must be noted that 78 percent of complainants are women and that 11 women were killed as a result of domestic abuse. For too long we issue statements of condemnation, yet the scourge continues. Stronger actions are needed. Beyond legal interventions, addressing gender-based violence requires a multi-sectoral approach as we must reach households, communities, institutes of education, businesses, and leaders as we demand a zero-tolerance for violence against our women and families.
My office remains steadfast in its duty to work with the government, the police department, the ministry of human development, the ministry of health, and other partners in raising public awareness and in advocating for increased dedicated financial resources to implement reforms and programs that address the cultural barriers and issues which contribute to the cycle of abuse.
As the Special Envoy for Families and Children, my commitment remains resolute in ensuring that we make the necessary changes in the law, in our educational system, and in our public awareness campaigns where needed. We recognize we must create an environment of a safe space for victims to report the abuse and to reduce the stigma and fear associated with reporting these incidents. We will work with the relevant agencies to ensure there is progress in this regard.
The public is reminded that these acts of violence against our women are violations of human rights of our women. While we do our part to strengthen the response to these incidents, we call on the public to do their part. If you see something, say something as it may save a life.
"We must act with urgency to end the abuse of our women and families and hold our leaders to account in setting the examples of upholding the rights and safety of our women."