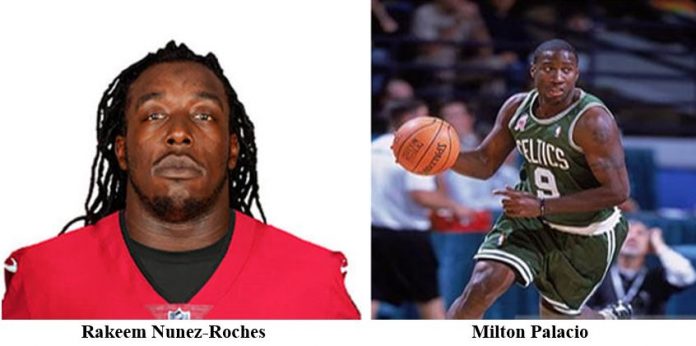 Rakeem Nunez-Roches, Milton Palacio and other Belizeans' success in US football, basketball and other sports is more than enough proof that Belizean Americans are contributing to make our country known worldwide.
Dear Sir
I have been following the career of two great athletes Rakeem Nunez-Roches and Milton Palacio, and what I admire about both of them is that they are proud of their Garifuna and Belizean heritage.
There are other Belizeans in high schools, colleges and universities playing American sports aspiring to be drafted into professional leagues. I have not met these two young men personally, but both of them are my relatives who grew up in another state, here in the United States and are much younger than I am. Milton Palacio committed himself on many occasions to play for our country of Belize in several international tournaments.
Belize does not have an American Football team yet, but I am certain that if we had one, Roches would be playing on our national team also. I read Roches' bio, it says he also played baseball and basketball in college. Palacio played for several basketball teams in the United States as a small forward; such is the nature of that position. He is still playing and coaching the sport that he dearly loves. I wish him all the best.
Roches will be playing in the Super Bowl, and he has a chance to be the first Belizean to win a Super Bowl Championship. The Kansas City Chiefs is the team that many people believe will win. Roches was originally drafted by that team when he came into the National Football League (NFL). I am rooting for Roches' team, the Tampa Bay Buccaneers, because of him and his famous quarterback, Tom Brady. Many of us will be glued to the television on that day to await the outcome.
The government of Belize should have an ongoing program with Belizean American players and include them in the Belize Sporting Development Programs (BSDP). If implemented, many young Belizean athletes would learn more skills from these players that they are not taught in Belize.
Sincerely,
Wellington C. Ramos