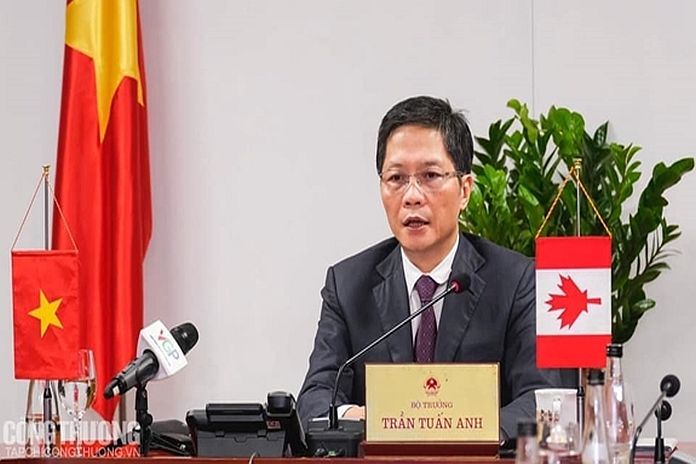 TORONTO, Canada – Mary Ng, minister of mall business, export promotion and International Trade, met virtually with Tran Tuan Anh, Vietnam's minister of industry and trade.
Minister Ng thanked minister Tuan Anh for Vietnam's support of Canada's repatriation of Canadians from Wuhan, China, and for facilitating two Vietnam airlines flights that brought Vietnamese and Canadian citizens back home.
Minister Ng underscored the importance of open and stable supply chains for our business owners, workers and all Canadians, especially through this uncertain time. She and minister Tuan Anh discussed the opportunity to enhance bilateral trade, particularly for critical supplies such as personal protective equipment to help keep people safe.
Both ministers reaffirmed their commitment to ensuring the Comprehensive and Progressive Agreement for Trans-Pacific Partnership (CPTPP) brings prosperity for people in both countries. The CPTPP will be an important foundation of the COVID-19 recovery effort by giving Canadian business owners and workers access to the dynamic and important Pacific Rim markets.
Ministers Ng and Tuan Anh highlighted the importance of supporting small and medium-sized businesses in both countries to export and trade with each other, to help them access new customers and opportunities in the global marketplace.
Both ministers look forward to continuing to work closely together, especially during Vietnam's year as chair of the Association of Southeast Asian Nations (ASEAN) in 2020. Vietnam has been Canada's largest trading partner in Southeast Asia since 2015. In September 2019, Canada and the ASEAN concluded exploratory discussions for a possible free trade agreement (FTA).
The ministers discussed the benefits of a possible ASEAN-Canada FTA and agreed to work together toward a successful outcome of the ASEAN economic ministers-Canada consultations scheduled for August 2020.