By Caribbean News Global

GEORGETOWN, Guyana – The following is a glimpse of the remarkable global work of Caribbean elder statesman, Sir Shridath Ramphal, depicted in this new video.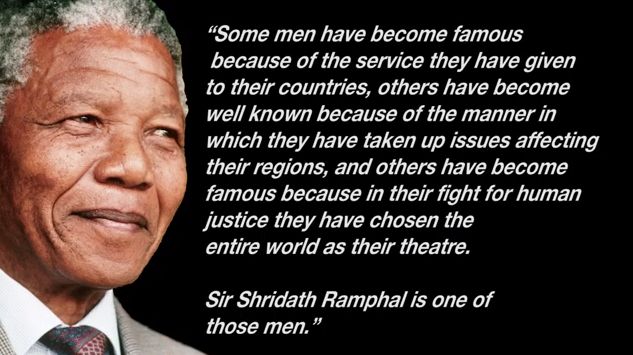 The video traces the labours of Sir Shridath from the West Indies Federation through the formation of CARIFTA and CARICOM, his contribution as Commonwealth Secretary-General to ending apartheid in South Africa and freeing Nelson Mandela; his Caribbean leadership as Chair of the West Indian Commission and Chancellor of the University of the West Indies. At 91, Sir Shridath is still an active international lawyer and Champion of Caribbean integration.