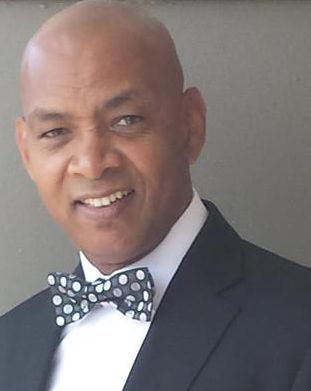 By Dr Neals Chitan
Yep. Church folks finally are getting it. In an article published by Barbados Today, the caption "Moravians to join the crime fight, help at-risk youth" arrested my attention. Furthermore, the Grenada Advocate reporting on the same Moravian resolution, captioned their article Friday, July 26, 2019 issue "Moravian church empowering at-risk youth."
There is no doubt that the Caribbean region is experiencing a rise in juvenile anti-social behaviour that is feeding unprecedented homicide rates, even islands that were unknown for crime. Barbados, an island paradise that was known for its leading tourism product and boasted so-called lowest literacy rate, recorded six homicides in January 2019, and now is in the race for the highest per capita homicide rate, already experiencing 35 homicides for 2019, with four more months to go.
I remember being looked upon with a jeer when I introduced my copyrighted four-dimensional EDER Approach to sustainable crime reduction in the Caribbean. Law enforcers with their heavy-handed military style enforcement approach were not prepared, equipped nor interested in diagnosing and treating the root causes. However, I am excited to have witnessed the rise of a more empathetic, understanding and empowering brand of policing – the Community Policing Initiative, within Caribbean police forces. And now, Churches are getting on board.
Earlier this year, I was invited by president Levi Johnson of the Central Jamaica Conference of Seventh-day Adventist to join them in partnering with the Jamaica Constabulary Force to bring high impact social empowerment to over 150 at-risk youth at their popular Camp Verely in St Catharines, Jamaica, July 07-20, 2019. Although this event was scheduled during the most demanding period of my crime reduction contract with the government of St Kitts-Nevis, I was truly impressed with the Seventh-day Adventist (SDA) Church's involvement in crime prevention and went in fully engaged as a partner also, an experience that will stay with me for life.
It would seem that July 2019 was a season of socio-spiritual enlightenment for Churches. Could it have been divinely planned that while Adventists were involved in empowering Jamaican at-risk youth in the north, further south the Moravians were getting the same vision of empowering at-risk youth during their Synod at the Sharon Moravian Church in Barbados, where over 100 delegates from around the Organisation of Eastern Caribbean States (OECS) were meeting.
Furthermore, on July 05, 2019, as I was in Antigua and Barbuda to engage a professional development session for the administrators of the South Leeward Conference of Adventists, Dr Carson Greene, the president, also shared his vision of empowering at-risk youth in Antigua. Wow. Could it be sheer coincidence, or can it be a season of socio-spiritual awakening in the Caribbean that can put a major dent on crime and violence in the region?
I vividly remember the media beating taken by the then Jamaica minister of national security Peter Bunting in 2013, when he intimated that the crime in Jamaica needed divine intervention. As a matter of fact, shortly after, I met with him in his constituency of Mandeville, Manchester, and pointed out to him that even if I do agree that divine intervention through prayers is always a good thing, probably what Jamaica needed was more tangible hands-on involvement from Churches in community empowerment and development.
I am excited to see that six years after my suggestion to minister Bunting, the season for Church/community empowerment has finally arrived and I applaud the Moravian church for its regional resolution for the empowerment of Caribbean youth.
Reverend Dr Adrian Smith, the secretary of the Provincial Elders Council, who chaired the week's conference was quoted as saying, "We agreed to look in an intentional way at 'at risk' youth. Sometimes these are the ones that are shunned, labelled and very often, because of the difficulty they face in countering and engaging, persons tend to just throw their hands in the air and not respond."
However, the Moravian Church deserves even more applause for their commitment to partnering for this mission. Dr Smith continued by saying, "We are going to face it head-on, recognizing that we may not have all the resources and all the answers, but we are willing as a Moravian Church to work with other Churches, the NGO's and the government and anyone out there willing to help our youth and share the resources as we bring them to the table." Wow. That's an unselfish attitude that can only bring massive community success, and we at Motiv-8 For Change International will be interested in partnering to make it happen.
I therefore highly commend the administrations of the Moravian and Seventh-day Adventist Churches for their new trajectory in relevant mission and passionately encourage other faith communities to get involved in this tangible and life saving method of ministry. One that will not only enlarge God's kingdom but also render our region a more peaceful and crime free Caribbean.