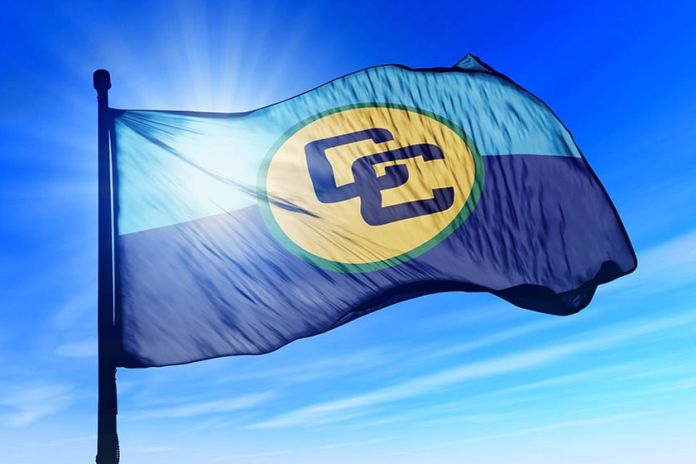 By Cathy Lashley
BRIDGETOWN, Barbados, (BGIS) — Member States of the Caribbean Community (CARICOM) will soon have access to an African Medical Supplies Platform to aid them in the fight against COVID-19.
Outgoing Chairman of the Caribbean Community, prime minister Mia Amor Mottley made this disclosure Friday, at the twentieth special Meeting of CARICOM held via video conference throughout the region, as she officially handed over the chairman of the regional grouping to prime minister of St Vincent and the Grenadines, Dr Ralph Gonsalves.
Giving an overview of her tenure as CARICOM chairman, prime minister Mottley noted that member states faced one of the biggest challenges in the history of the movement with the onset of COVID-19, which she said had "literally scarred 2020 in ways that will forever be remembered throughout the annals of history".
She announced that the initiative, which she described as a "game-changer", in the context of the management of COVID-19, was brought by the World Health Organisation (WHO) director-general and African nations, and would see the Caribbean having access to an African medical supplies platform that would facilitate access to personal protective equipment in vitro diagnostics, therapeutics and vaccines, just like large African nations, to avoid shortages of critical items.
In elucidating her point, she explained that it would provide the region with a tremendous chance for individual countries, hospitals, and polyclinics to be able to fight off the worse ravages of COVID-19, noting that a country like St Kitts and Nevis, with a population of 40,000 people, would now be able to procure goods at the same price as Nigeria, with over 200 million persons.
"We did not expect to shut down our borders to ourselves as a family for the rest of the world. We are regrettably mourning the death of people who are Caribbean citizens. Thankfully, the numbers were nowhere near what they could otherwise have been. And the truth is that the Caribbean represents one of those regions that has had relative success in the containment of COVID-19, as we speak, and it certainly is a low-risk region with the majority of countries not showing any new positive test results in recent weeks."
She thanked chairman of the African, Caribbean and Pacific States, South Africa president Cyril Ramahosa, for agreeing that CARICOM would be able to benefit from and participate in this platform.
Mottley also cautioned that COVID-19 was still an ever-present danger to the region and there was the need for Caribbean nations to remain vigilant and engaged at all times.
CARICOM will host its next regular meeting in September.