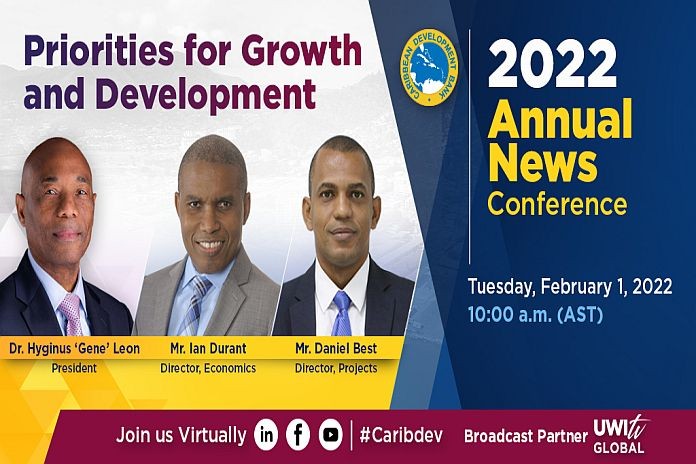 BRIDGETOWN, Barbados  — The Caribbean Development Bank (CDB) invites you online for the 2022 Annual News Conference.
This year's conference will take place on Tuesday, February 1, 2022, at 10:00 a.m. (AST). It will be a virtual event, which will be streamed live on CDB's social media channels.
What to expect:
A review of the Region's economic performance in 2021 and projections for 2022.
An assessment of critical development issues facing the Region and proposals for addressing the challenges.
An update on the Bank's project portfolio and the impact of implementations.
Participants:
Dr Hyginus 'Gene' Leon, President
Ian Durant, Director, Economics Department
Daniel Best, Director, Projects Department
This event will be streamed live on CDB's channels: Facebook , YouTube and LinkedIn.