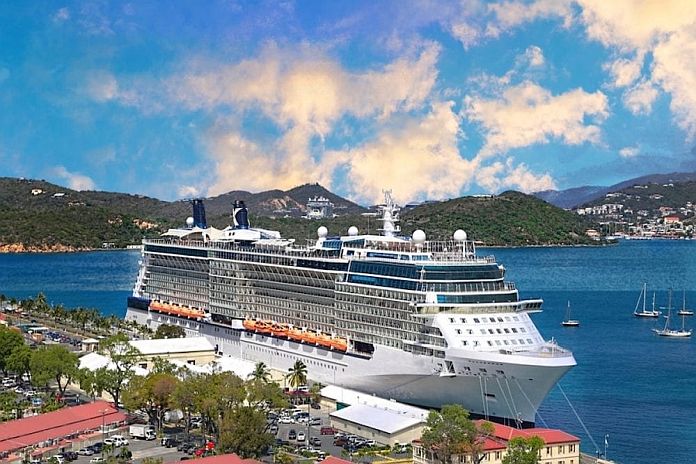 TORONTO, Canada – While the Cruise industry and regional governments are gearing up for the return of Cruise Ships by June, The Centers for Disease Control and Prevention (CDC) has turndown the industry request to lift a no-sail order on cruise by July.
On Wednesday, the CDC make it clear that the shutdown would remain in effect until at least November 1.
"Returning to passenger cruising is a phased approach to mitigate the risk of spreading COVID-19," said Caitlin Shockey, spokesperson for the CDC, according to reports. "Details for the next phase of the CSO are currently under interagency review."
The CDC "recommends that all people avoid travel on cruise ships, including river cruises, worldwide, because the risk of COVID-19 on cruise ships is very high."
Canada announces one-year ban for pleasure craft and cruise vessels
While regional cruise ports are expecting a return, Aruba projected to receive from June until the year's end approximately 54,000 cruise tourists. The first cruise ship to arrive on June 5 will be the Celebrity Millenium of the Royal Caribbean Group cruise line. The ship will depart from St Maarten to Aruba and then will sail to Curacao and Barbados.
Similar, The Bahamas ministry of tourism and aviation announced that Nassau will be the homeport for Adventure of the Seas, beginning this June. Adventure of the Seas will be homeporting in Nassau and visiting additional islands in The Bahamas including Grand Bahama Island and Perfect Day at CocoCay, Royal Caribbean's private Bahamas destination that directly employs a fair number of Bahamians.
Royal Caribbean Cruise Line has signaled the return of the cruise industry to Saint Lucia after more than a year, naming Her as a port-of-call on a mid-July itinerary, that will see Celebrity Millennium make its first voyage of the season to the destination, as well as to sister islands and homeports of St Marten and Barbados on its Southern Caribbean route.
COVID-19 continues to keep ships docked are keen to resumed sailings with extensive health safety measures in place.
In Aruba for example, "passengers must take a PCR test and show the negative test results before boarding the ship. All passengers and crew members must be vaccinated against COVID-19. Finally, cruise ship companies cannot sell more tickets than 50 percent of the ship's maximum capacity, for example, if the ship has a 2,000 capacity, the cruise company can only sell 1,000 tickets."
In anticipation of Royal Caribbean's return to the islands, The Bahamas minister of tourism and aviation, Dionisio D'Aguilar said: "Our destination is ready and waiting to resume its role as the region's go-to place where travelers head to for escape and rejuvenation."
Full details related to Royal Caribbean's health and safety measures are available online, while testing and entry requirements for The Bahamas, including Bahamas Health Visa application and more, can be found on Bahamas.com/travelupdates.
With traveler confidence and vaccine distribution on the rise, The Bahamas ministry of tourism looks forward to the successful return of cruise travel to The Bahamas this summer.
Saint Lucia says that "preliminary discussions with Royal Caribbean include a commitment that both passengers and crew over the age of 18 years would all have been vaccinated, full compliance to pre-arrival COVID-19 testing, and that tour operations would be conducted within a Green Corridor. Additionally, all persons disembarking would be subject to the standard protocols of wearing a facemask, physical distancing, and sanitizing. The overall aim is to ensure that while the cruise sector can continue to benefit the local economy, as a collective, we can also ensure that our local populace is kept safe."
"We are enthusiastic that with the advent of science and technology amid this pandemic, we can prepare for a silver lining. The impact of the cruise sector has been noted the world over and its absence has left an impression on our island's people. We are therefore looking forward to working within strict protocol to see the successful resumption of the sector", said tourism minister Dominic Fedee.
Meanwhile, the CDC said its Conditional Sailing Order will remain in place until November 1 as "details for the next phase of the CSO are currently under interagency review," cruise industry lobbyists look forward to the next phase of an apparent response.