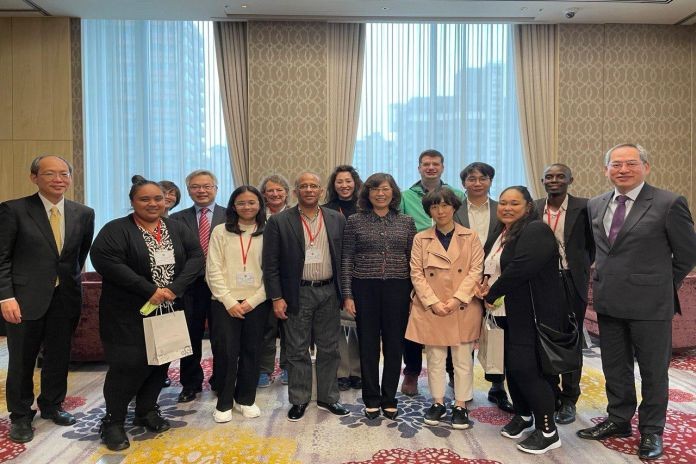 By Caribbean News Global

TAIPEI, Taiwan – The Ministry of Foreign Affairs (MOFA) recently completed hosting the International Press Group, featuring Taiwan tourism and culture. A resumption of visits from foreign delegations – demonstrates the rising importance of Taiwan in Asia, its global prominence within the Caribbean and Latin America, and a larger Indo-Pacific strategy of diversifying engagement.
2023 MOFA International Press Group (February 2 – 9) included Travelgirl Magazine – Atlanta; Kyungpook Daily Newspaper – Korea; The Daily Tribune – Philippines; Khao – Sod – Thailand; Nauru Media – The Republic of Nauru; Ikon – Mongolia; LSM – The Republic of Latvia; Le National – Haiti; and Caribbean News Global – Canada.
In the coming weeks, stories and reports will emerge from the various participating countries and journalists.
Delivering the 2023 new year's address, president Tsai Ing-wen, said:
"In international tourism, as the post-pandemic global travel sector gradually recovers, we have set a goal of reaching six million tourist visits in 2023. We are offering incentives, subsidies, and other measures to help our travel industry attract international travellers and foreign firms encourage their employees to come to Taiwan to travel, study, and book cruises and charter flights. In this way, we are creating opportunities for the export of services and making up for the decline in the export of goods."
Come visit Taiwan!
Taiwan is increasingly seen as a global epicentre for its famous tourist attractions, classic and luxurious modern-style hotels, international boutiques and exclusive restaurants, cultural events (2023 Lantern Festival) a democratic and modern government, with an efficient policy agenda.
President Tsai Ing-wen has said that "stable governance is our goal, and that we also want to break new ground in this regard."
According to the 2022 Human Freedom Index (HFI) published on January 31, Taiwan ranked 14th out of 165 jurisdictions around the world. Freedom and democracy, play a critical role in people's well-being. Taiwan is a democratic country worth learning from.
Taiwan's achievements have evolved – as the hub of travel in Asia, supplementing the six core strategic industries (biotechnology, tourism, green energy, medical and nursing care, high-value agribusiness and media content), culture and technology, which are key to long-term national development.
In addition to transform and upgrade the industrial sector to make it more competitive in the long term, Taiwan has outlined four major goals, to reduce the burden on citizens, stabilize consumer prices, restructure industry, and maintain its economic momentum.
Taiwan's rising status as a hub for tourism – with multiple flight routes – is a qualitative distinction of its immense product offering and attractions inclusive of Night Markets, U Theatre, the National Palace Museum, Taipei 101 Observatory, Taipei International Book Exhibition, I-Ride Taipei, Taiwan Lantern Festival event, Presidential Office Building, Anping Old Fort, old streets, Anping Tree House, Tainan Confucius Temple, Tainan City Government, Tourism and Travel Bureau, Tainan Orchid Botanical Garden, Gold Museum and gold panning workshop, stroll in Jiufen old streets, Elephant Trunk Rock Scenic Area, and the Huashan 1914 Creative Park.
Of note, you cannot visit Taiwan and not be charmed by Taipei 101 Observatory, and other amazing city-wide architecture and infrastructure.
A visit to Tainan City, via high-speed train is a recommended adventure – the birthplace of Taiwan. The first city, full of history, culture and famous restaurants.
Taiwan is famous for its world-class restaurants, chefs and authentic traditional Taiwanese food. A variety of cuisine, second to none awaits the expedition of the eye, the satisfaction of taste buds and empty stomachs, on an affordable tab. Taiwanese Milk Tea (Bubble Tea) or Taiwan Beer, icons of Taiwanese culture, smooths out the culinary experience – crisp and refreshing.
Every day, on special occasions and valentine's day, the heartfelt and charming products of Taiwan Orchid Industry are readily available. ORCHIS since 1974, is a sustainable development and has 40 years of floriculture experience and export business. Its purpose is to develop and produce new orchid varieties.
Orchis varied orchids will be at the ORCHIDEXPO in Montreal, Canada, March 25-26, 2023.
The experience of the U Theatre in its natural habitat or on the main stage at the 2023 Taiwan Lantern Festival opening ceremony is world-class. A 'relaxed and focused care of the moment' – to – 'beat the drum of tranquillity and experience excellence.' And 'through drumming, meditation and physical training, let the body and mind become one, and enjoy the power of life at any time!'
A visit to the Gold Museum in Jinguashi (where your pot of gold awaits you) is an adventure of exquisite mountainside landscapes, coupled while strolling and shopping in Jiufen's old streets, and the adventure of Elephant Trunk Rock Scenic Area – just magical.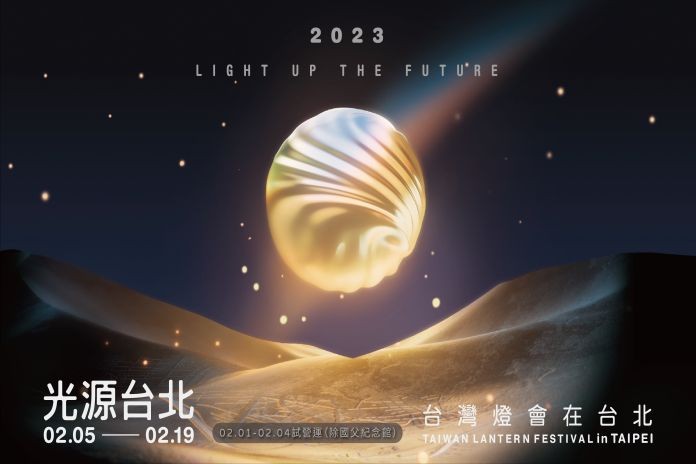 The 2023 Taiwan Lantern Festival event was a world-class showcase of culture, music, culinary, art, etc., celebrating the year of the Rabbit.
"Taipei is a city without limits, one that dares to innovate and brings hope to its people. [ …] The Taiwan Lantern Festival provides Taipei with a fresh spark of excitement. The hope that it brings drives us to continue creating. A city without limits is a radiant city. Taipei is the future because of our drive to reach new heights!"
Enhancing Taiwan's competitiveness, exploring the tourism hub in new markets and improving its adaptability, are joint efforts toward the goal of keeping with the spirit of Taiwan in the global sphere.
By appropriately increasing and ensuring Taiwan's 'hidden and pleasant surprises' with the thrills and adventure of a lifetime, MOFA, director-general department of information international services, Catherine Y. M. Hsu and her talented team, are well-positioned to further enhance Taiwan's economic growth momentum – promoting Taiwan as the regional hub for tourism, culture and the bastion for democracy.
The ongoing transformation in this sector makes it more viable in the long term, as "the light of hope illuminates cities, and the path of light leads Taipei to the future."
President Tsai Ing-wen, said:
"Over the coming year, our government's four key missions will be caring for the well-being of the public, maintaining economic momentum, safeguarding our national security, and fulfilling our responsibilities toward the region.
"We must also remain united and combine our strengths so that our nation can make further progress, become more prosperous, and enjoy greater peace and happiness."