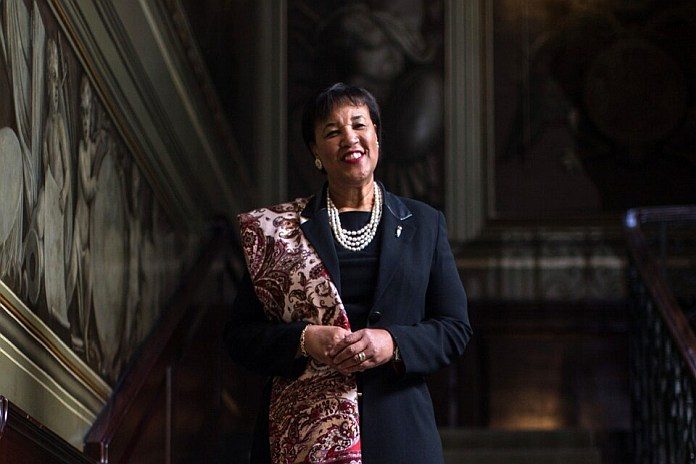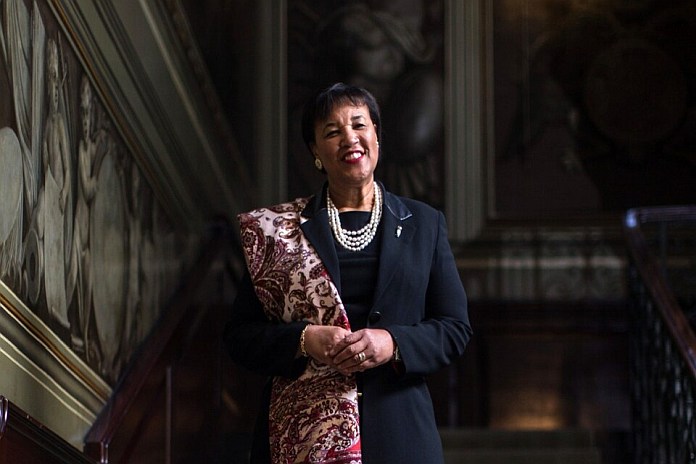 By Caribbean News Global

LONDON, England – The automatic renewal of Baroness Patricia Scotland's term of office as Secretary-General has not found consensus among heads of government of the 54-nation Commonwealth.
This was revealed in a letter dated June 8, 2020, from British prime minister Boris Johnson to all Commonwealth heads of government. The letter was leaked in London and a copy has been seen by Caribbean News Global. In the letter to his colleague head of government, Johnson disclosed that a proposal from Barbados prime minister Mia Mottley to "reappoint Baroness Scotland as Secretary-General of the Commonwealth for a second four-year term now" did not get support.
The British prime minister said, "a significant and diverse number of colleagues from across the Commonwealth have communicated that they do not support that proposal". Instead, many Commonwealth leaders "prefer that the decision on the next substantive Secretary-General appointment should be taken at CHOGM, according to our established practice".
In the circumstances, Johnson, who is Chair-in-Office of the Commonwealth since the 2018 heads of government was held in London, has proposed that leaders "should offer Baroness Scotland an extension of her current term until we meet in Kigali for our postponed CHOGM". The Commonwealth heads were due to meet in Kigali, the capital of Rwanda in April 2020, but the meeting was deferred because of COVID-19 pandemic.
Patricia Scotland is a British Baroness and a member of the UK House of Lords. She held several posts under patronage of British Labour Party governments, but it was the Conservative Party prime minister who promoted her candidature for the Secretary-General's job, selling her to other 'white' Commonwealth governments on the pretext that "she is one of us". However, Scotland's ineffectiveness in office together with various scandals involving dismissals of all deputy secretaries-general, lavish spending on her residence and awards of contracts to friends outside of guidelines, led to her being distanced by UK prime ministers and to both Canada and Australia, cutting off funding for the Commonwealth Secretariat's activities.
It is now well known in Commonwealth circles that a new Secretary-General is being canvassed in Africa to replace Scotland who African representatives say has "done nothing for Africa".
One candidate, Josephine Ojiambo, a Kenyan who was one of the deputy Secretary-Generals of the Commonwealth dismissed by Baroness Scotland has already launched a campaign for the job. Apart from some of the 12 Commonwealth Caribbean states, Baroness Scotland, who won support in 2015 under the guise of being Caribbean because she was born in Dominica (she left when she was two years old) has no support for a second term.
Informed Commonwealth observers have opined that "she is so tainted and controversial that she harms the Commonwealth; she should see the writing on the wall and bow out graciously if she is capable of it".
(UK Prime Minister Boris Johnson's letter of June 8 2020 to Commonwealth Heads of Governments is reproduced  below)
Related:
'How Baroness Scotland was elected Commonwealth Secretary-General'
Behind the chaos at Malborough House