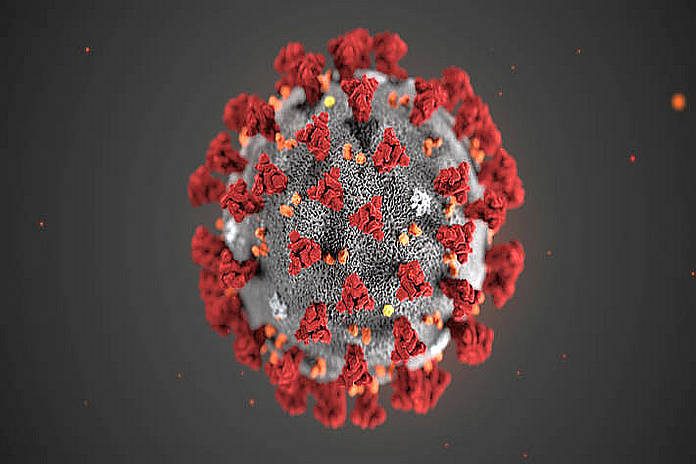 By Caribbean News Global contributor
CHINA, GENEVA  Switzerland – Hubei, the province at the epicenter of the outbreak that has been under virtual lockdown The world must "wake up and consider this enemy virus as public enemy number one," World Health Organisation (WHO) chief Tedros Adhanom Ghebreyesus told reporters, adding the first vaccine was 18 months away.
China's foremost medical adviser on the outbreak, Zhong Nanshan, said numbers of new cases were falling in some provinces and forecast the epidemic would peak this month.
"I hope this outbreak or this event may be over in something like April," Zhong, an epidemiologist who played a role in combating an outbreak of Severe Acute Respiratory Syndrome (SARS) in 2003, told Reuters.
World stocks, which had seen rounds of sell-offs over the coronavirus' impact on China's economy and its ripple effects, surged to record highs on Zhong's comments. The Dow industrials, S&P 500 and Nasdaq all hit new peaks. [MKTS/GLOB]
Even if the epidemic ends soon, it has already taken a toll on China's economy, as companies began laying off workers and other firms said they would need loans running into billions of dollars to stay afloat. Supply chains for car manufacturers to smartphone makers have broken down.
Total cases of the new coronavirus in China have now surpassed 44,000, according to the WHO and Chinese health officials. The WHO's Tedros was less sanguine about the virus, now officially named COVID-19 – CO for corona, VI for virus, D for disease and 19 for the year it emerged. World health organizations wanted a name that did not refer to a location or animal.
"To be honest a virus is more powerful in creating political, social and economic upheaval than any terrorist attack," he said. "It's the worst enemy you can imagine." The impact of travel curbs, lockdowns, and production suspensions is being felt increasingly on China's economy.
Read the full story: https://www.reuters.com/article/us-china-health/new-coronavirus-cases-lowest-since-jan-31-in-china-province-at-outbreaks-epicenter-idUSKBN20504Y
Meanwhile, three members of WHO's advance team arrived in China to lay the groundwork for an international expert team comprising 10 – 15 people to meet with Chinese officials. The WHO's team is led by Bruce Aylward, MD, MPH, a Canadian physician who led the launch of the WHO's health emergencies program and the WHO's West Africa Ebola outbreak response.
In the midst of this, Chinese dominance in the pharmaceutical market, a potential crisis simmers in the shadows: The global dependence on China for the production of pharmaceuticals and medical equipment.
Today, about 80 percent of pharmaceuticals sold in the U.S. are produced in China. This number, while concerning, hides an even greater problem: China is the largest and sometimes only global supplier for the active ingredient of some vital medications. The active ingredients for medicines that treat breast cancer and lung cancer and the antibiotic Vancomycin, which is a last resort antibiotic for some types of antimicrobial resistant infections, are made almost exclusively in China. Additionally, China controls such a large market portion of heparin, a blood thinner used in open-heart surgery, kidney dialysis and blood transfusions that the US government was left with no choice but to continue buying from China even after a contamination scandal in 2007.
China is not only the dominant global supplier of pharmaceuticals, but it is also the largest supplier of medical devices in the US These include things like MRI equipment, surgical gowns, and equipment that measures oxygen levels in the blood. Supplies of these essential products have not yet been severely disrupted by the coronavirus, but if China is no longer will or able to supply them to the US, thousands of Americans could die.
Reports for GUANGZHOU, China/GENEVA (Reuters) and Homeland Security News Wire contributed to this article.