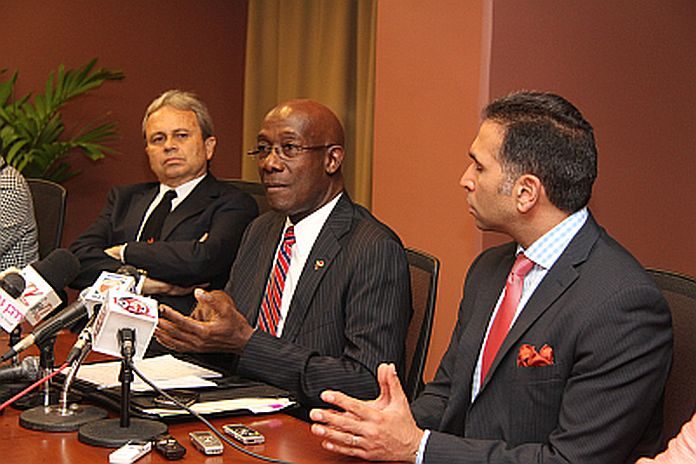 Dear Sir
As our citizens continue to be economically and socially impacted by the COVID-19 crisis; as a country, we must ask, is the government misleading citizens with the numerous commitments they have made to fight the dangerous effects caused by this virus? Further, has the Keith Rowley led administration efficiently fulfilled any of these promises to cushion the fallouts we face as a people?
It is disingenuous, dishonest and detrimental to our entire burdened population that while we have heard significant "big talk" from the government, citizens are facing anguishing uncertainty each day due to their lack of initiative to fulfill these promises.
It has been all talk but no action on these COVID-19 promises.
A true case of this government's inaction has been their failed daily promises of "ramping up testing", which has not materialised as testing has not increased while COVID-19 cases, deaths, and dangers have intensified.
However, quite evident has been a total misguided flip-flop approach, where they previously scolded private labs from testing while are presently calling on them to be certified.
Now the population have been promised masks, our citizens can only wonder if this will be a failed promise like the increased testing, as yet again the government has changed its tune saying that the NGO "Feel" would distribute the masks as opposed to the initially stated ministry of local government.
Even worse than their testing approach has been the provision of economic relief for citizens which took this administration three weeks to develop application processes that are heavily bureaucratic, complicated and hinders the vulnerable from gaining the grants they need.
As thousands face the horror of no salary this month, the questions have to be asked as to when would these grants be ready? When would employees who applied under Form A and self-employed individuals who utilized Form B receive their grants? What is the timeline of approval given the increasing hardship?
This government has to own up to the reality that even the food card distribution system will not effectively meet the needs of those requiring help in the manner it is being undertaken. It is totally unethical for government to boast they spent millions on food relief when in reality they only gave 197 food cards to each member of parliament with a list of thousands of children in each constituency that require assistance, essentially excluding thousands.
If they want to truly help they need to increase the number of cards but instead of sending them to the members of parliament offices, send them to the school principals who can best give out to the students who are in need.
While the government flounders in its approach to testing and relief provisions, their ability to meet their social promises have also been appalling as one week later we are yet to see the Attorney General make good on his promise to release non-dangerous and elderly prisoners.
The government should be ashamed of the regional headlines emerging out of the Jamaican Gleaner "Trinidad refuses to take 33 nations stranded in Barbados" on April 9, 2020, reflecting the failed promises of this administration to bring home the stranded nationals after their quarantine period was over.
It is disheartening that citizens gave this government their trust in the past weeks, only to be betrayed by their slow, lazy approach at addressing the key issues which pose a threat to their welfare. It seems their promises were all political press relations as opposed to genuine intent.
David Lee
Member of Parliament, Point-a-Pierre