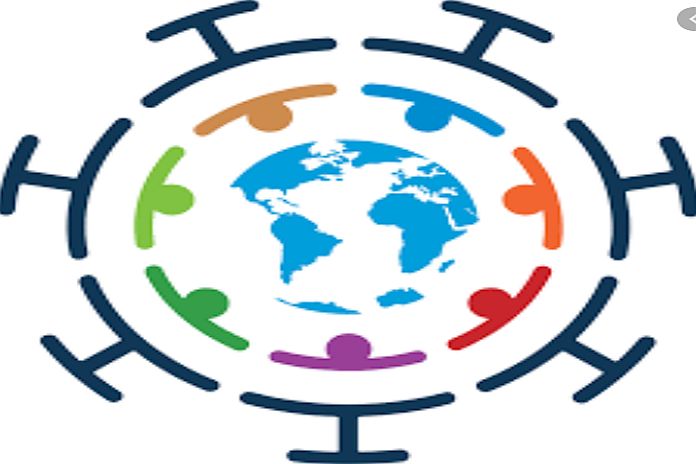 UN Department of Global Communications
As the coronavirus pandemic has halted the global travel industry, the United Nations and its partners are working to cushion the economic impact of COVID-19 on small island developing States, which are already reeling from climate-related challenges, such as rising sea levels and devastating storms.
"It is hard to imagine a more difficult situation, the catastrophe of COVID-19 and the disaster of a category five cyclone all wrapped into one," said Sheldon Yett, Pacific Representative for the United Nations Children's Fund (UNICEF).
"However, we are here to support, and our work has never been more critical – we will continue to prioritise the needs of all communities, especially children, affected by these dual emergencies."
UNICEF reported that thousands of children living in the Pacific islands remain in urgent need in the aftermath of Tropical Cyclone Harold, a Category 5 cyclone that recently tore through Solomon Islands, Vanuatu, Fiji and Tonga causing widespread destruction to homes, schools and medical clinics, as well as damaging food crops and water supplies.
In Vanuatu, more than a third of the population and over 20,000 children live in the worst affected areas. In Sanma province alone, about 90 percent of the population lost their homes and 60 percent of schools were damaged.
Access to health services in Vanuatu, which is difficult under normal conditions with geographical and logistical challenges, is now even harder as roads have been destroyed and health facilities damaged, forcing many pregnant women to give birth at home.
UNICEF is supporting government responses in Vanuatu, Fiji and Solomon Islands to reach those children most in need while facing the additional demands of the ongoing preparedness and response efforts for COVID-19.
The COVID-19 pandemic and the measures put in place to contain its spread are also taking a heavy toll on the tourism sector, on which the economies of these small islands developing States depend.
According to research carried out for a new report by the United Nations World Tourism Organization (UNWTO), as of April 6, 96 percent of all worldwide destinations have introduced travel restrictions in response to the outbreak.
Empty beaches
The sudden downturn in travel has left island economies heavily reliant on foreign visitors very worried about their finances.
"Small island developing states are most vulnerable not only because they are highly dependent on tourism, but also because any shock of such magnitude is difficult to manage for small economies," said Pamela Coke-Hamilton, director, division on international trade and commodities, United Nations Conference on Trade and Development (UNCTAD).
In the Maldives, Seychelles, S. Kitts and Nevis and Grenada, the tourism sector accounts for more than 50 percent of their gross domestic product (GDP).
Overall, travel and tourism in the small island developing States generates about $30 billion per year.  A 25 percent decline in tourism receipts will cause GDP to shrink $7.4 billion, or 7.3 percent.
It is expected that for many small island developing States, the COVID-19 pandemic will lead directly to record amounts of revenue losses without the alternative sources of foreign exchange revenues necessary to service external debt and pay for imports.
Currently, the small island developing States would need about $5.5 billion to counteract the adverse effects of the pandemic on their economies, according to Coke-Hamilton.
The Maldives stands out with a need of $1.2 billion due to its reliance on tourism revenues, followed by the Bahamas and Jamaica.
Debt relief
Many of the small island developing States, like Jamaica and the Bahamas, also face high external debt burdens which require complementary external debt suspension or relief programmes.
The United Nations has recently proposed a framework that aims to ensure debt relief in its report, titled "Debt and COVID-19: A Global Response in Solidarity."
The United Nations has also established a dedicated COVID-19 Response and Recovery Fund to complement efforts in low and middle-income countries to address the socio-economic impact of the COVID-19 crisis.
Impact on immunization
The World Health Organization (WHO) is concerned about the impact of the COVID-19 pandemic on regular health services, including immunization.
In the past year, there were outbreaks of measles in Samoa and other Pacific island countries, according to WHO's Western Pacific Office.
"If we allow COVID-19 to disrupt immunization programmes, the region could face new crises at a time when health systems are already strained," said Takeshi Kasai, WHO regional director for the Western Pacific, calling on countries in the region to continue immunization services during the COVID-19 pandemic.
*The United Nations Department of Global Communications (DGC) promotes global awareness and understanding of the work of the United Nations.