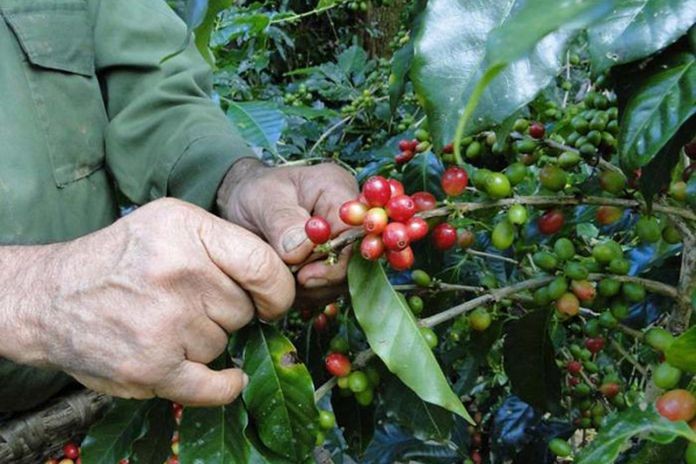 HAVANA, Cuba, (ACN) – Cuba is developing the international collaboration project MasCafe to increase the productive yields and quality of Arabica coffee in the eastern region of the archipelago, according to statements made by a qualified source.
In an exclusive interview with the Cuban News Agency, Ramon Ramos Navas, leader of the project on the Cuban side and scientific director of the Institute of Agroforestry Research (INAF by its Spanish acronym), commented that the program is implemented in the provinces of Granma, Holguin, Santiago de Cuba and Guantanamo (all in eastern Cuba), and is made up of 78 cooperatives, 4,000 producers and a group of state-owned companies.
For the expert, another objective of MasCafe is to improve the living conditions of the members of the coffee cooperatives and to apply approaches linked to food security and resilience to climate change.
Ramos Navas explained that more than 17 scientific research technologies have been used in the production scenarios, as is the case of climate-smart farms, which is applied in 15 sites.
The perspective of this project, he added, is that producers, along with their families and the community, are at the center of all the analyses carried out and the use of technologies.
MasCafe is an initiative developed jointly by the Italian Agency for Development Cooperation and implemented by the Agroforestry Research Institute.