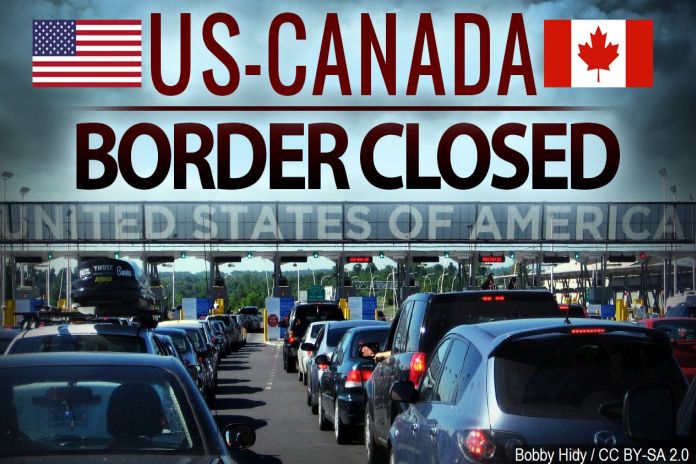 By Caribbean News Global

TORONTO, Canada – In an open letter addressed to public safety minister Bill Blair, 29 bipartisan members of Congress called on the Canadian government to plan a phased reopening of the Canada-US border and to consider easing existing measures.
However, "decisions about Canada's border are made by Canadians, for Canadians," said Chrystia Freeland's spokesperson, Katherine Cuplinskas, in the statement.
"We understand the importance of prioritizing the safety of our communities as we all navigate the complex calculation of minimizing public health risks and resuming economic activity. However, the social and economic partnership between our two nations necessitates a clear pathway forward," the letter from members of Congress read. "Since the beginning of this global pandemic, we have been having friendly ongoing conversations with our American partners about our shared border. Both sides agree that the current measures in place, which are set to expire on July 21st, have worked well in restricting non-essential travel while allowing essential crossings to continue unimpeded."
The US-Canada border should remain closed until next year unless "something miraculous" happens to lower COVID-19 rates south of the border, says infectious disease specialist Dr Isaac Bogoch.
"They're having over 50,000 new cases per day in the country, and on top of that, it doesn't appear like they are getting this epidemic under control," said Bogoch, a physician and researcher based at Toronto General Hospital.
"I can't think off the top of my head about what a number or a metric would look like, but I can tell you that [reopening the border] is going to be a long, long, long way away," he told The Current's guest host Rosemary Barton.
The letter from members of Congress is available 6-3-20 NORTHERN BORDER LETTER.