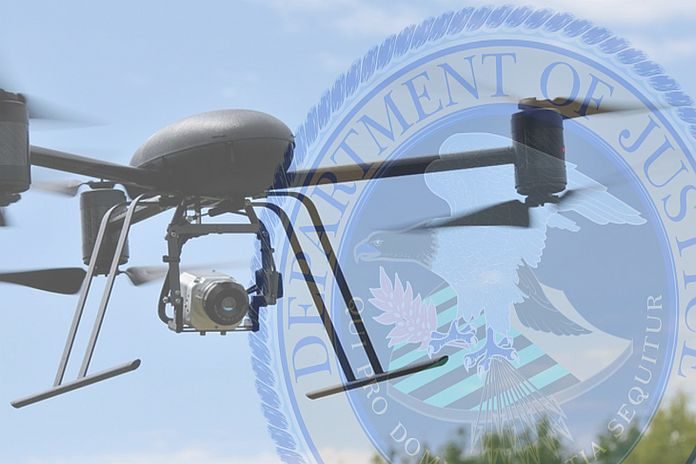 WASHINGTON, USA — In light of advancements in unmanned aircraft system (UAS) technology, and lessons learned from the Federal Bureau of Investigation's limited use of UAS, the policy enables the Department of Justice's law enforcement components to safely and responsibly employ UAS technology within a framework designed to provide accountability and protect privacy and civil liberties.
"UAS technology assists the Department in protecting public safety and, most importantly, reduces risks to officers and the public," said Beth A. Williams, assistant attorney general for the office of legal policy.  "Our new policy promotes the responsible, appropriate, and effective use of UAS by the Department and can serve as a model for our state, local, tribal, and territorial public safety partners as they develop their own UAS programs and best practices."
The policy permits the use of UAS only in connection with properly authorized investigations and activities. It also requires compliance with the Constitution and all applicable laws and regulations, including regulations issued by the Federal Aviation Administration.
Department of Justice components anticipate using UAS to support crime scene response and investigation, search and rescue, and site security, among other authorized uses. In order to ensure accountability and airspace safety, the Department requires UAS operations to be approved at an appropriate level and conducted by personnel who meet Department-wide training standards. Importantly, the new policy also requires components to evaluate UAS acquisitions for cybersecurity risks, guarding against potential threats to the supply chain and DOJ's networks.
The policy reflects the Department's strong commitment to the protection of privacy and civil liberties, mandating annual privacy reviews of UAS programs and assessments of new UAS technology from a privacy perspective. It also places limits on data retention, generally requiring privacy sensitive data to be deleted within 180 days, unless certain exceptions are met.
In addition to utilizing UAS as a law enforcement tool, the Department takes seriously the threat posed by unlawful and unsafe uses of UAS.
The Department has trained federal prosecutors and agents across the country on the criminal and civil enforcement tools available to counter the misuse of UAS, such as the use of drones to smuggle contraband into prisons or violate restricted airspace.
Department of Justice personnel have also trained and collaborated with senior state, local, tribal, and territorial law enforcement officials who face this new threat on a daily basis. The Department welcomes lawful and beneficial uses of UAS, which promise to enhance the economy and transform the delivery of goods and the provision of critical services ranging from search-and-rescue to industrial inspections.  At the same time, the Department will not hesitate to take action against those who threaten the safety of our skies and the public.
The updated Policy announced today draws on the Department's long history of leveraging cutting-edge technology to protect the public while promoting our values and the rule of law.
The publication of the updated policy can be found here.