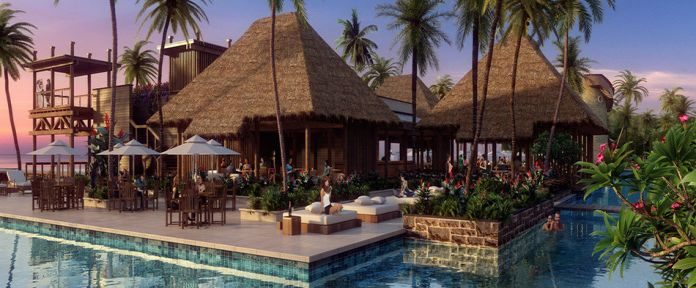 By Caribbean News Global contributor

ROSEAU, Dominica – Dominica has bounced back remarkably, inspiring confidence from world-leading brands to open ecotourism hotels in Dominica, and for the third consecutive year, ranked the world's number one Citizenship by Investment (CBI) programme. This double delight for Dominica, has helped mitigate the devastating damage wreaked by Tropical Storm Erika in 2015 and hurricane Maria in 2017, and more significantly, create quantifiable positive impact to the social dividend, and economic redevelopment of the country.
The Cabrits Resort Kempinski is one of the eco-conscious hotels and resorts debuting on the island in November. Hailed as a 'hideaway resort', it is cleverly designed between the Caribbean Sea and the Cabrits National Park.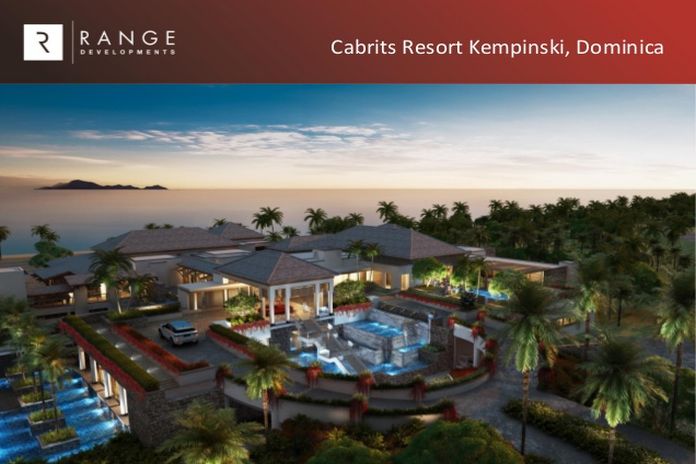 Located in Dominica's second largest town, Portsmouth, the 151-room five-star resort will offer world-class amenities, including a full-service spa, tennis courts, modern fitness facilities, as well as spaces for weddings, meetings and conferences. The resort has already received international attention from the likes of Forbes, naming it one of the most anticipated Caribbean hotel openings this year.
Dominica's ecotourism boom is financially supported and maintained by the island's successful CBI programme. The initiative enables investors to either make a one-time contribution to a government-held fund or buy into shares of selected real estate, such as Cabrits Resort Kempinski or another six options, in exchange for Dominican citizenship.
Recently the Financial Times specialist division filmed a documentary in Dominica on how the island has bounced back after the widespread devastation of Hurricane Maria in 2017. It focuses on how the small Caribbean island utilised revenue from its world-leading CBI programme in its recovery efforts.
The documentary followed Dominica's road to becoming "the world's first climate resilient nation", as pledged by prime minister Roosevelt Skerrit shortly after the category five hurricane caused 226 percent of GDP worth of damages two year ago.
Dominica's CBI program has built a reputation for integrity, due diligence, efficiency and convenience for applicants, attracting high quality investors has succeeded in rehabilitating the country's infrastructure.
CBI funds are used in several areas of Dominicans society including healthcare, education, climate resilience, tourism, infrastructure and more. The CBI programme has also built a foundation for the island's flourishing ecotourism to invest in luxury real estate and responding efficiently to people's needs and investing in small businesses, creating thousands of jobs for Dominicans and the wider region.
During an address to the Dominican diaspora in New York, minister for trade, energy and employment, Ian Douglas, revealed that the highly anticipated Cabrits Resort Kempinski Dominica would be employing 340 Dominicans once opened, alongside reservations now available.
Minister for tourism, Robert Tonge, mentioned that attracting big brands such as Kempinski, Hilton or Marriott will not only improve awareness of the Nature Isle of the Caribbean worldwide, as Dominica is commonly known as, but also create life-changing spinoff business opportunities for the local communities.
Attracting high quality investors is an important feature to Dominica's ecotourism sector and CBI programme.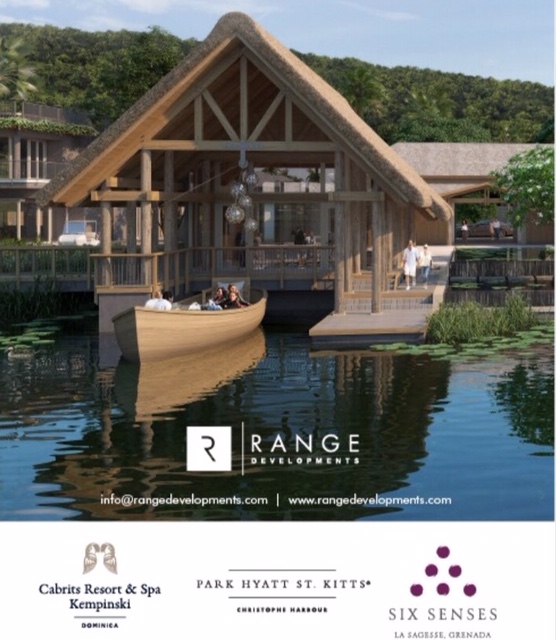 Range Developments completion of Cabrits Resort and Spa Kempinski an iconic and transformative resort for the Dominican tourism landscape, in much that same as Park Hyatt St Kitts and Nevis, Dominica and Six Senses La Sagesse, Grenada, are testaments to its dedication to the Caribbean.
Range Developments focus on high-end hotel resorts in the Caribbean that are well-designed, sustainable and desirable has the unique accreditation with the best track record in the Caribbean.