St Lucia records homicide #70
'We have a responsibility to put an end to the darkness that is covering our land'
'There seems to be anarchy in our country'
By Caribbean News Global contributor
CASTRIES, St Lucia – The Government of Saint Lucia (GOSL) and in particular parliamentarians seems at a snag to indifference, offering objectionable comments on crime, meanwhile, prime minister and minister for national security Philip J Pierre, has urged more responsible reporting on crime and lawlessness in Saint Lucia.
In the interim, the unrehabilitatable police force is said to be "putting tougher measures in place to deal with this scourge of gun violence in this country," the 'gangsters' are boldened with a viral video displaying their 'toys' – high-powered firearms.
The national security minister has tried in a "holistic manner" to approach crime in accordance with the protection and image of Saint Lucia, however, captured in the " pandemic of crime" and "gangsterism" sweeping the Caribbean, a call has also been made to anyone with ideas and suggestions to step forward and "Let's talk."
Inversely, the "talk" by certain parliamentarians are in the wrong direction, with the wrong focus and discipline of expertise to influence, as the whole island is under siege.
"Saint Lucia serves as a transit hub for South American cocaine moved to the US and Europe. Traffickers draw on local gangs to receive and protect drug shipments. Competition for this slice of the drug trade and street drug sales often drives violence," Insight Crime reported earlier this year.
'There seems to be anarchy in our country', says senator Jean
Earlier this week senator Allison Jean, said: "I don't know if to go as far as saying it's a failed state, but certainly there seems to be anarchy in our country," Senator Allison Jean, told Loop News. "It is time that something is done to curtail it," she declared.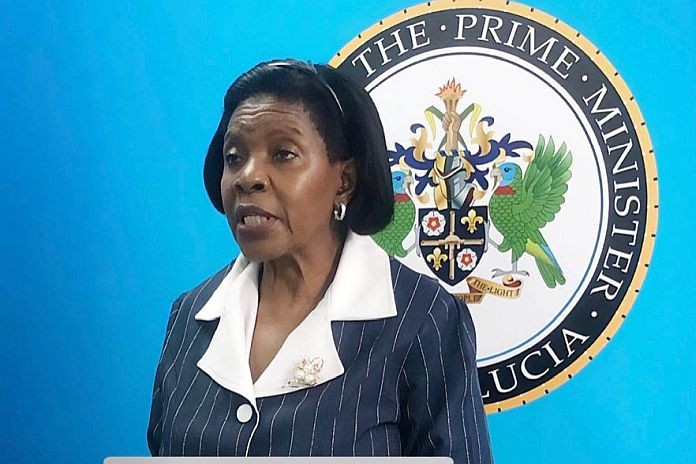 In the spirit of wisdom and attempts to dialogue on crime, minister for commerce, manufacturing, business development, cooperatives and consumer affairs, Emma Hippolyte commented in an article entitled, 'Crime impacting image of country.'
" The person who are doing this are our children, our sons, our cousins, nephews (and) boyfriends," the MP from Soufriere opined, following the fatal shooting of one ex-pat and another, reported in stable condition at the hospital, gathering global publicity for Saint Lucia. Hippolyte added. "We have a responsibility to put an end to the darkness that is covering our land."
In many aspects, the degree of resource and seriousness offered to Saint Lucia's "pandemic of crime" is inadequate, lacking technical security experts, cost factors and bad decision-making, representative of a non-coherent and credible security apparatus.
"US Department for Homeland Security (DHS) disclosed that they had found a substantial increase in the number of weapons being illegally trafficked to the Caribbean. Armed gangs are already an unwelcome phenomenon in Caribbean countries. This is not a problem that can afford delays." ~ No time to waste.
Saint Lucia recorded homicide #70 on Thursday, a forlorn situation for the failed police force, who, in more than one situation has been messaged by 'gangsters'  " our boss is in government."
Perhaps the devil is in disguise with gangs, criminals and political government consuming Saint Lucia, ahead of the island's National Day on December 13, and the commencement of the festive season, has prompted police force-one-day walkabout in the city of Castries. 
Commentor, Otee December 8, 2022 At 11:32 am, writes:
"Well well, this nation is simply reaping what they have sown with the criminals in office. There was no point in the history of Saint Lucia when we had one shooting per day like this. The gangs are on a rampage because they know they are in charge at all levels from the "government down". Now the SLP want [an] answer(s) to crime? Look at yourselves, you gang of criminals!"
The elephant in room and the best chance today, is to promote a whole-of-society and whole-of-government approach. To come together, in the spirit of shared aims, in a commitment to equity from future threats.