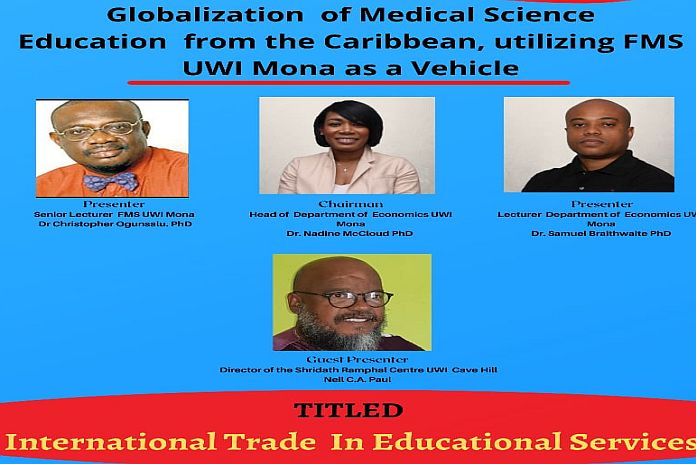 Dear Friend of the SRC,
We are pleased to invite you to The University of the West Indies Cave Hill Faculty of Medical Science's panel discussion on "Globalization of Medical Science Education from the Caribbean, utilizing FMS UWI Mona as a Vehicle" as our SRC Director, Neil Paul will be among the distinguished panel of presenters. He will speak on the issue of International Trade In Educational Services.
The chat will take place via Zoom on March 4, 2021.
We look forward to you joining us.
Best regards,
The SRC Team