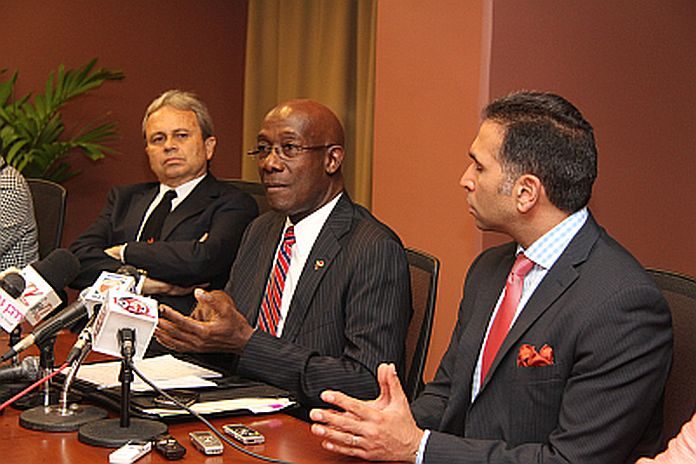 Dear Sir
Trade minister Paula Gopee-Scoon's latest criticism of the private sector shows that, even in its dying days, the Dr Keith Rowley government is out of touch with the harsh realities of life in Trinidad and Tobago.
Gopee-Scoon slammed corporate citizens and called upon them to "take up the slack", adding that "they are all going to make a profit and their bottom lines will still reflect a profit." And that corporate citizens should "do more, like not sending home employees."
Gopee-Scoon's most unfortunate remarks betray a government official who is ignoring the fact that thousands of Small and Medium-Sized Enterprises (SMEs) are falling apart during the COVID-19 crisis. While SMEs have lost much of their markets and still have to meet statutory commitments, the government's "assistance" is part-payment of their long-overdue tax refunds.
The government is sitting back idly as employers in SMEs, including the informal sector, are forced to introduce major cutbacks to stay afloat. Repeated promises that commercial banks would reach out to the troubled SME sector have not materialised, even though the banks received incentives of a reduced repo rate and reserve requirement.
Over its five years in office, the Dr Rowley-led administration declined to provide incentives to the private sector that would have led to the expansion of employment and exports. The fact that there is currently $10 billion in domestic liquidity is further evidence that the private sector has no confidence in the inept government and its flawed policies.
In addition, the ever-worsening crime rate continues to send up the operating cost of doing business. The calamitous decline in the Ease of Doing Business ratings vividly exposes the dreadful state of the business playing field. Even during this challenging period for the private sector, the government cannot identify any purposeful interventions. This contrasts with a slew of effective measures introduced by progressive administrations around the world.
Instead, the Trinidad and Tobago prime minister has chosen to publicly attack a private-sector leader for privately voicing his views on the poor state of governance. Just like Gopee-Scoon's deplorable statement, the prime minister's rant against a dedicated tax-paying citizen exemplifies a government that has passed the point of no return.
Rushton Paray
Member of Parliament, Mayaro