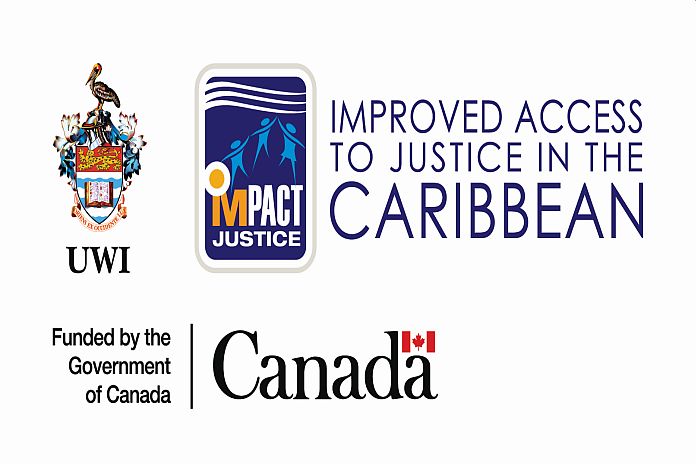 BRIDGETOWN, Barbados — On May 11, 2022, the Canadian government-funded Improved Access to Justice in the Caribbean (IMPACT Justice) Project met with members of the Barbados Police Service, the ministry of innovation, science, and smart technology and Bellgrove Charles Superintendent (Ag.) of the Dominica Police Force to discuss plans for the proposed digitization of the criminal records held by that department.
This meeting was held at the headquarters of the Barbados Police Service and entailed an overview of the digitization work conducted through the Ministry of Innovation, Science and Smart Technology (MISST) to digitize the records of the Police Service and streamline the application process for police certificates of character.
Ovvyng Harewood, director of information service, and Sonia Beckles, management services specialist both of the MISST provided an overview of the process taken to digitize the records of the Barbados Police Service, while Inspector Andrew Moore and assistant superintendent Roderick Walcott were on hand to explain the importance of having such a system, security considerations and how the new digital system has improved overall efficiency in the processing of applications for police certificates of character.
Superintendent (Ag.) Charles expressed gratitude on behalf of the Dominica Police Force to IMPACT Justice for initiating the Project and also thanked the team assembled for their willingness to share their time and expertise to assist with the effort.
He added that for Dominica, this digitization project will not only lead to the improved operation and efficiency of the police force in terms of time-saving due to easier access to records but will also aid in the development of timely information sharing between forces in the region.
Professor Velma Newton, regional project director of the IMPACT Justice Project who also attended the meeting, extended her thanks to the ministry and the Barbados Police Services for their commitment to moving this project forward.
Very soon a delegation from Barbados will travel to Dominica to conduct a thorough assessment of the work to be conducted and thereafter a team will be assembled on the ground to commence the data entry work required.