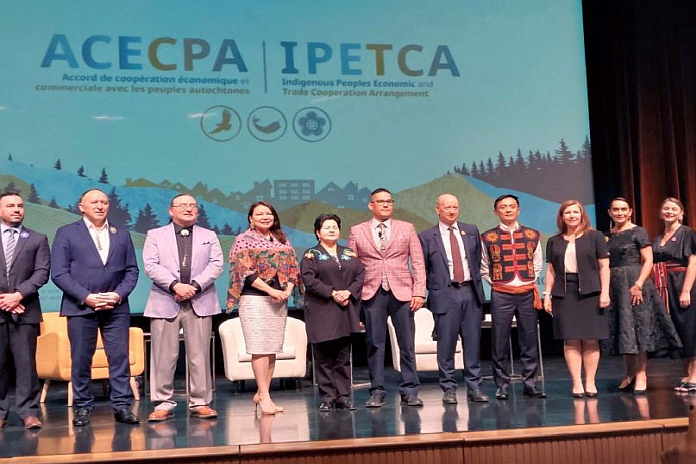 OTTAWA, Canada, (Taiwan Today) – Taiwan joined fellow Asia-Pacific Economic Cooperation members Australia, Canada and New Zealand in celebrating the recent launch of the co-founded Indigenous Peoples Economic and Trade Cooperation Arrangement in Ottawa.
Yeh Chih-ping, consultant to the cabinet-level Council of Indigenous Peoples, represented Taiwan at the June 22 to 23 event. Other participants included Mary Ng, Canada's minister of international trade, export promotion, small business and economic development; Patty Hajdu, Canada's minister of indigenous services; Sara Wilshaw, Canada's chief trade commissioner; and Traci Houpapa, a New Zealand company director and commercial adviser.
IPETCA expands and strengthens tie-ups based on shared cultural and ethnic heritage, the CIP said. Taiwan, Australia, Canada and New Zealand are like-minded partners committed to working together in delivering greater prosperity for indigenous peoples throughout the region, the council added.
Initiated during APEC meetings held in 2021, IPETCA is a multilateral cooperation mechanism empowering indigenous peoples through cultivating trade and economic opportunities, the CIP said, adding that it will raise international awareness of related issues.
Indigenous peoples have lived in Taiwan for millenniums. The latest statistics reveal that the population of the country's 16 officially recognized tribes stands at around 575,067, or 2.4 percent of the total 23.5 million.