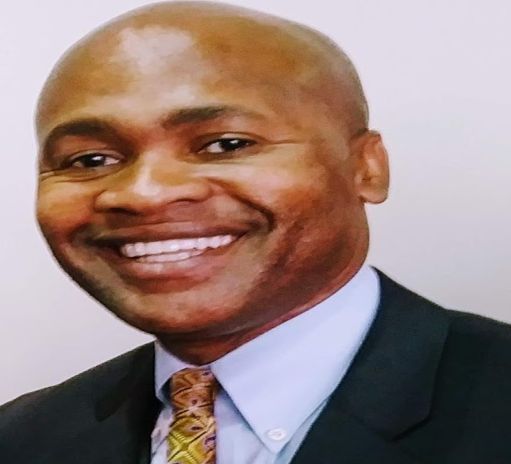 By R.D. Miller
The unintentional award
"First, they ignore you, then they laugh at you, then they fight you, then you win," Mahatma Gandhi.
Monday, April 5, 2021, the Jamaica Observer noted that "minister of security Dr Horace Chang claims if more individuals replicate the respect that "true" Rastafarian men show to females, it would reduce recent reported heinous acts of violence against women
Having been publicly recognized for peace; safety, self-dependence, and humanity. Is it time for a Rasta to seek Jamaica's highest office; including other parts of the Caribbean, maybe CARICOM, and offer a pure path for socio-economic improvement and to reduce crime?
Should these islands hope soon to say, "Welcome First Lady Queen, Africa to the Nyabinghi Mansion that serves all communities?
Many locals argued that the government ran out of ideas to address an uptick in crime in this delightful and vibrant nation. Others suggested it was about time their lifestyle be recognized as a model.
Though this public declaration is viewed through the political lens; any domestic violence awareness or public safety is positive news regardless of the messenger. However, recognizing Rastafarianism cannot be captured in a tweet, plug, or sound bites.
It is a fact that despite Rastafarian's popularity, many individuals who wear natural hair on these shores beyond Jamaica still face discrimination.
The fine print
Violence only can be pursued if reported, so it does not mean that domestic violence appears not to occur in a certain culture, but you must give credit when it is applicable.
The Rastafarian community has a wide range of skills and qualifications, dispositions, and competencies. Their skills I believe could play even more of a broader role in mentoring the next politician, doctor, police officer, teacher, counsellor, or investment banker should the government invests more into this community.
Another way to give credit is simply to analyze the amount of Rastafarians with criminal records or incarcerated compared to their population. Reports have also shown that even when some Rastas are incarcerated and released, they have a lower recidivism rate.
Though violence is ubiquitous, and the region is no stranger, which is a public health issue. Addressing crime and other social-economic problems on these shores often woven in complexity surrounding politics, law, culture, and economic status, but this opinion is not about the murder rate or lack of resources.
Many Rastafarians skills can collaborate their approach to life promoting peace and love and have a broader impact on these communities riddled by anguish and violence.
The resistance and struggle with an ongoing foot on their necks
I am not a philosopher, nor is this opinion an undertaking to explain its origin but pick up your R**s) hand out of my hairstyle.
Since the mid-1930s, shortly after the inauguration of Ras Tafari as the Negus of Ethiopia, meaning "King of Kings. Jamaica's Rastafarian began promoting the teachings' authority of Selassie over King George V (Jamaica was formerly a colony of England, but it has faced enormous resistance according to scholars.
Rasta made the anguish of many black people a pedestal of their consciousness to free themselves from slavery and neocolonialist chains and return to Africa research has shown.
From 1940 and 50s, many branches opened, led by Leonard Howell, a former member of Garvey's Universal Negro Improvement Association who was incarcerated for preaching its culture.
During this period, reports have shown that the Jamaican government considered Rastafarian's ideology 'dangerous', subversive and a menace to social norms.
Sadly, many were marginalized rather than being accepted as determined, valuable citizens linked to the same slave ship. This resulted in greater isolation from education, employment, land, and housing.
It was like from the 1880s into the 1960s, many American states enforced segregation through "Jim Crow" laws and other places still operate like a depiction of George Orwell's best-known novels–1984 Animal Farm: "All are equal, but some are more."
Rastafarians were made to be seen as deviant and should be rounded up like slaves from an alien world. The cultural isolation created an oppressive mentality that created tension mistrust in authority until now.
The splinters of history have given the colonial state of Jamaica and others in its system a free ride on how they have been ridiculed and treated.
Fortunately, despite being discriminated against, they did not resort to disturbances or violence like Paul Bogle; one of the nation's heroes fought with law enforcement under colonial government in the Morant Bay Uprising on October 11, 1865.
Despite an apology in 2019, when the government of Antigua apologized for the nation's treatment of Rastafarians at a meeting of the Organization of America States (OAS), it will not change overnight from this delicate quiet decades of social distancing.
Unfortunately, the architectural class system requires a psychological shift going back to the classroom for absolute acceptance. Today, some even maintain there is rationale to sustain them as an outcast.
In July 2020, the Supreme Court of Jamaica said a student could not attend classes if she did not cut her dreadlocks according to reports. This rule further erodes the distrust in government, and I believe to maintain a class system.
According to several reports, the minister of education, Karl Samuda, declined to comment on the ruling, which came on the eve of Emancipation Day, celebrated in Jamaica and elsewhere to mark the end of slavery in the British Empire.
Stepping back and feeling the Rasta vibes
Rastafarianism has come a long way since the 18th-century when Ethiopians emphasized an idealized Africa. It gained international attention, and thanks to the music of devoted Rastafarian Bob Marley and others.
Though local cultural struggles persist, it is apparent that Rastafarianism is not a clearly defined area, but many people can identify with their passionate vibes that have gravitated to their values and peaceful lifestyle across all races.
The Jamaican government or any other place does not require a crisis to recognize that where the Rasta lives, make ends meet, there will consistently be peace (one love).
As (Jah Crew) a reggae superstar said in one of his songs, "Rasta is passing through."
Though some of us invested in razors, or at the barbershops, do not wear the dreads living in a world where some rules are defined for us, we accepted with a signature for our economic stability.
However, internally, peace, love, humility remains, and a reggae band, Morgan Heritage said in one of his songs, "you don't hiffi dread to be Rasta".
Once you arrive in the Rasta's place, he or she greets you, no need to look around because it is quite a level of respect, hospitality, and calm that comes over you. There are countless stories of the comfortable place they often offer for an extended or temporary stay on these shores.
Regrettably, it took violent headlines to recognize them despite their plight; they remain a delightfully peaceful culture.
Far too often, it seems, Rasta must speak to show he is intelligent and frequently seen by their dread-locks before exploring their brains.
Rastafari movement culture and its context run deeper than grow your political dreads or smoking marijuana. Today, their peace-making practices may be the best thing to calm these rough oceans.
The prime minister (Ras)
What would Rasta's first 100 days in the office look like?
The debris from colonialism, poverty, social disadvantage, and oppression, I do not believe prime minister (Ras) will solve it immediately, but how would you know if you do not give them a chance.
Today, predominantly capitalistic means and foreign investments have created jobs, but self-reliance has diminished. It has created a wide gap between the haves vs. the have-nots.
Many Rasta administration may have an answer from a bottom-up approach promoting local production and getting back to more self-reliance.
The balance of bias, diversity and national security will be key and a diverse board that will represent everyone at the table; a top priority that matches their message, to change course on many fronts.
Sure, lighting marijuana in the house of parliament, may be debated. I doubt there will be a black depiction of God or Haile Selassie's divinity in the churches, but more sociopolitical consciousness.
While the "Reparation" debate continues through the monetary lens by many leaders. Prime minister Ras's approach maybe not the size of an account, but a mental shift mental from hopelessness, crime, abuse of women. This will promote economic upward mobility even if you do not have dreads, peace and prosperity, honesty, peace, stability, calm, and growth for all.
Yes, the movements are more than August 20, 2012, when Rapper Snoop Dog has transformed his name to Snoop Lion, following his interest in Rastafarianism.