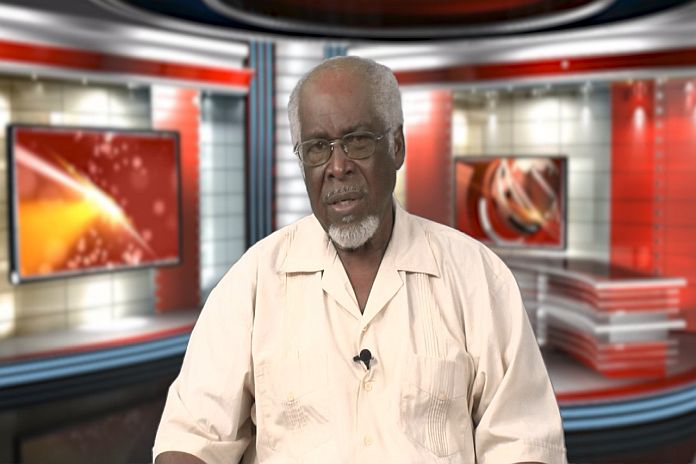 By Denys Springer
Kenneth Hudson in the language of modern politics is of the view that "what is termed conservative is that most fellow citizens are actuated by greed and by a never-ending desire to add to their possession. The mainspring of all human activity is what is politely called competition that is the attempt to acquire more possessions or more expensive and desirable passions than one's friends and neighbours". Hudson added that "the public good depends on unfettered competition between individuals. Greed is a universal motive; competition is the primary rule of life".
The government of Saint Lucia and its henchmen don't seem to think that inclusive development of the country is paramount if we are to compete in the global world.
Saint Lucia could have been the 'selfish individuals' Hudson writes about if we were a fully developed country; one that is 'skill' – where investors could come and invest because the skills were available. Alas, we are not and therefore this clarion call by me on several occasions to this government that tourism cannot be our main aim of bringing money into the country have been dismissed with impunity. Tourism is an uncertain deity. It is mainly a service industry. Saint Lucia's case is prone to climate change and events in international markets. Therefore, to continue to put all our eggs in one basket is simply "pie in the sky" and I hope that COVID-19 brought that point home. The tourism dollar is also affected by a downturn in the economy of major source markets. I don't find that difficult to understand.
The tourism sector is estimated to have declined by about 60 percent in 2020. According to the Caribbean Tourism Organization (CTO), tourist arrivals to the Caribbean fell by 65.5 percent in 2020. However, our politicians seem to live on cloud coo-coo land never wanting to face reality. They seem to live in a make-believe world of fantasy when the facts are there for all to see.
There are examples we can follow if we have the will, discipline and determination. Over the years I have been an admirer of Taiwan, South Korea, Japan, Indonesia, Malaysia, Singapore and others that I realize are a part of technology and engineering to develop a society that is discipline.
Taiwan is classical in learning to feed itself, and the use of technology to improve farming methods. Today, Taiwan can produce varieties of rice and tea. They also produce a variety of fruits and is the fourth country in the production of Orchids. Their technology was exported to China and helped in the development of the country. One million top Taiwan engineer, technologists and scientist at one time in the '80s immigrated to China. Many believed that a brain drain was occurring. But, Taiwan was resilient and took on the challenge.
The questions remain:
Why has the government of Saint Lucia not re-position itself with Taiwan's technical assistance available on the island?
Why is so much government land/crown land given to so-called foreign investors for grandiose investment?
Should not the government begin to target different areas where crown lands are situated and determine what can be grown in those areas?
Different areas should be producing diverse types of foodstuff, etc. This government seems to be of a one-track mind with tourism, yet we cannot produce much of the food that the tourists need and therefore much of it has to be imported. The disparity in what we import and what we export is so great that it is hurting our balance of payments. We are also seeing the demise of our farmers through no fault of their own, but because of poor government policies and a ministry that seems to have lost its way.
In making a comparison to Saint Lucia, I don't have to look too far. Singapore is almost the same size and one that I use to call a den of inequity during the 1960s while serving in the British Royal Air Force is today one of the most developed countries in the world. Lee Kuan Yu had the vision and the determination to develop the country on the basis that if radical changes were not made then Singapore would not be able to compete in a global and industrialized world.
Space does not permit me to go into what the late Lee Kuan Yu did to lift Singapore from the depths of inequity to what it is today. However, it is important to mention that he used Sir Arthur Lewis well-known "Industrialization by Invitation" and even wondered why Saint Lucia ignored one of its most valuable assets. The message that Lee's thinking resonates in all right-thinking Saint Lucians is that we must release ourselves from mental slavery and that colonialism did not have any conscience as promulgated by the prime minister of Saint Lucia – a colonial propagandist.
There is no doubt in my mind that we are at the crossroads of our development. The domestic economy in 2020 is estimated by the Central Statistical Office (CSO) to have contracted by 20.4 percent. However, the government is focused on borrowing its way to "growth". The official stock of public debt estimated at $3.773 billion by the end of 2020. This will leave a debt burden on our children and their children.
The other is a pervasive way of thinking – a concerted effort to keep the majority poor, while those well-connected can continue to wipe out the middle class. In addition, the use of state resources, alongside ghost/angel investors continue to fabricate investment deals.
In life, we have to be honest with the facts and not the fiction that is now being blown around – "Building a new Saint Lucia."
I, therefore, say to the government quite categorically to let us begin to mobilize agriculturally by feeding ourselves and then exporting the surplus which will help our balance of payments considerably. Let us also transform our education system by building more technological and engineering schools which will make us competitive in the global world regardless of our smallness. What we need at present is real leadership, more so a transformational leader who can adapt to the change that is taking place globally.
The common elegance of propaganda, lies, deceptions and half-truths, emerging in our politics and prominent in this government's political armoury, is abhorrent.
It is no wonder that the more responsible, highly educated and influential people in this country show an increasing degree of unwillingness to have anything to do with politics. The currency has been debased. Most of the individuals/candidates are unattractive figuratively and mentally, as expressed in language and character. This is certainly not conducive to the development of Saint Lucia, at home and globally.
A quick view of parliament is a miserable representation of Saint Lucians, as displayed in the presentation and debate of the 2021/2022 budget.
A change is necessary for the development of Saint Lucia. We must think of the future, even though we may not be there to enjoy it. Our children and grandchildren should not be allowed to descend into poverty and struggles from whence our forefathers emanated.
Our democracy requires a sensible government to listen to the voice of the people, and then proceed in accordance.
Saint Lucia needs Pierre's leadership
Moving forward, without reservation, Philip J Pierre is a practical democrat politician with all the requisite abilities to drive Saint Lucia forward.
Inclusive of this is his proficiency at crafting the issues, forming alliances with civil society and NGO's; seizing the moment of action that is necessary for the development of the country, utilizing the resources of governance; presenting credible arguments and forging ahead albeit his detractors and a sea of contradictions.
Saint Lucia needs Pierre's leadership. At a time when we are witnessing a fearful nation, disillusioned and discouraged. Saint Lucians are becoming fearful and detach from politics and government – seen simply as a commercial transaction.
Saint Lucia has reached boiling point awaiting general election; the country is skating on thin ice.