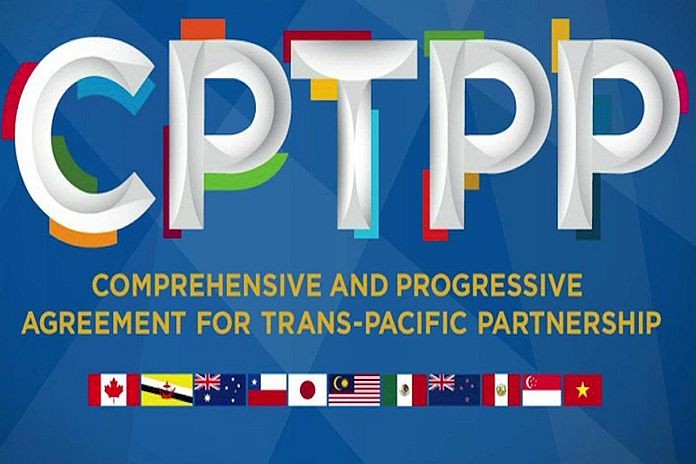 By Caribbean News Global

JAPAN / TAIWAN  – On September 23, 2021, Japanese minister of foreign affairs Toshimoto  Motegi stated in New York that it is extremely important that Taiwan and Japan share core values such as freedom, democracy, human rights, and the rule of law, and have close economic and trade relations.
Japan welcomed Taiwan's application to join the "Comprehensive and Progressive Agreement for Trans-Pacific Partnership" (CPTPP) and pointed out it will respond on the basis of strategic views and national understanding.
"In recent years … the majority of Japanese parliamentarians have also expressed support, including the largest cross-party friend of the Senate and House of Representatives of Japan", said, Taiwan-Japan Relations Association in a press release, Thursday.
Organized the "Japanese-Chinese Parliamentarian Conference" to pass resolutions in support of Taiwan's accession to the CPTPP, and requested the Japanese government to initiate consultations with Taiwan to promote a closer Taiwan-Japan partnership, noted:
"June 1, 2021, Liberal Democratic Party Taiwan The policy task force's policy further suggested that "Japan should strengthen its support for Taiwan's participation in the CPTPP".
"On July 29 this year, at the first video conference of the "Taiwan, US and Japan Congressmen Strategic Forum", Japanese congressmen expressed their support for Taiwan's intention to participate in the CPTPP. The former Japanese prime minister Shinzo Abe also expressed support and affirmation that Taiwan should participate in the CPTPP.
"In addition, on August 27 this year, the ruling parties of Taiwan and Japan held a video conference on the exchange of opinions on foreign defense policies. Japanese legislators also expressed their full support for Taiwan's participation in the CPTPP."
Both Taiwan and Japan have key positions in the Indo-Pacific strategy. At present, Japan is one of the most influential economies in the world and CPTPP, the press release added," The strong support of the Japanese government will play a major role in Taiwan's participation and is of particular significance … continue to deepen mutually beneficial relations with countries with similar ideas, and work together to promote peace, stability and prosperity in the Indo-Pacific region."
The CPTPP is a free trade agreement between 11 countries include, Australia, Brunei, Chile, Canada, Japan, Malaysia, Mexico, New Zealand, Peru, Singapore and Vietnam.
The CPTPP trading bloc of 11 countries represents 13.5 percent of global GDP and 495 million consumers. Expanded economic engagement and the signing of a high-standards and comprehensive bilateral US – Taiwan trade agreement is significant to Taiwan's global economic integration
"The benefits of joining outweigh the disadvantages, with membership likely to add 2 percent to Taiwan's Gross Domestic Product (GDP) growth figure, said National Development Council (NDC) minister Kung Ming-hsin (龔明鑫), as reported.